Time
6:30 pm - 8:00 pm
Cost
Golden Ticket $35 At the Door $40
How To Be A Sensual Lover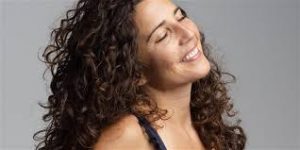 – Do you struggle to have fun exploring your sexuality?
– Would you like to increase your sex drive and enjoy more simple pleasures?
– Would you like to feel more free, empowered and present in your body and sex life?
Join Tantra and NLP/Hypnosis Practitioner Michelle Alva for an evening of multi-sensory play and pleasure rituals all designed to make your body-mind relax while also "turning on" your creative, sexual and sensual feminine energy.
Meet Rikki K. for a short, simple yet profound soul flow and allow yourself to be guided into deep and grounding stretches, heart activating postures and a crystal sound meditative journey to integrate the mind, the body and the breath.
Aphrodisiacs with DoTERRA Essential Oils will be introduced to enhance the class experience.
Feel energized and uplifted as we move through movement, music and unique exercises to enhance the sacred sensuality within us.
Learn ways to enjoy and feel more fulfilled and joyful in your own body, and how to share this experience with your partner. Learn "hands on" techniques such as Tantric Breathwork, Touch Rituals, Tantra Massage, Ecstatic Orgasmic activation exercises.
Michelle Alva, Tantra and NLP Practitioner, Sound Healer, Creator of Conscious Sex 101
www.conscioussex101.com