19 Apr

Pregnancy Nurturing Moves® Starts July 9th at Green Monkey Yoga Studio!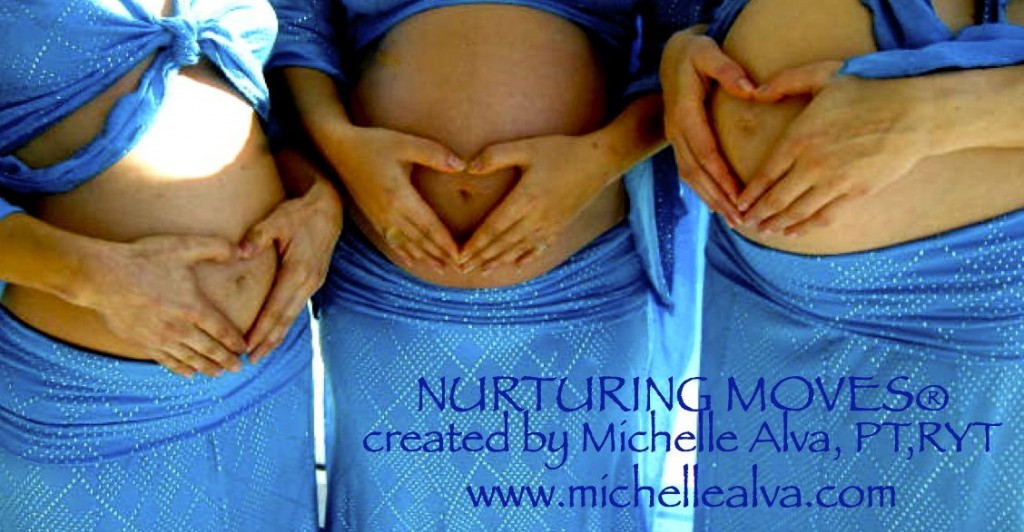 I am so excited to join forces with DAP Wellness and Green Monkey Yoga Studios to offer Pregnancy Nurturing Moves and A Touch Of Love Infant Massage Classes beginning Monday and Friday July 9 and 13th!
WHAT: Pregnancy Nurturing Moves Group Classes are designed to benefit both mother and baby before birth to ensure a healthy pregnancy, birth and post-partum recovery.
GOAL: Classes teach women how to activate their ability to de-stress, energize, let go of pain and tension and bond with their baby. It includes mindful breathing exercises, prenatal yoga, 20 minutes of cardio-dance-fitness and specific postures and movements to strengthen and lengthen key muscles that change during pregnancy. The whole program is also designed to PREVENT common musculoskeletal complaints during pregnancy, that too often are unnecessary. My background as a physical therapist, yoga therapist and mom has inspired me to create a unique series of therapeutic and functional exercises to ensure a healthy neck, shoulder and low back. Learn how to release tension and pain in the spine so you may enjoy pregnancy and motherhood even more. 🙂

Pregnancy was designed to be a pleasurable and empowering experience, re-unite to the innate pleasure that pregnancy and new motherhood brings with your NURTURING MOVES®.
WHEN:
PREGNANCY NURTURING MOVES® Mondays (South Miami) and Fridays (Mid-Town) 11am-12:30am
TOUCH OF LOVE Infant Massage Classes Mondays (South Miami) and Fridays (Mid-Town) 12:30pm-1:30pm

LOCATION: GREEN MONKEY YOGA STUDIOS
Mondays at South Miami Location South Miami Tree House | 5792 Sunset Drive, Miami Fl 33143 | (305) 669-4949 | map

Register HERE For PREGNANCY NURTURING MOVES-SOUTH MIAMI LOCATION
Register HERE For TOUCH OF LOVE-SOUTH MIAMI LOCATION
Wednesdays at Mid-Town Location Midtown Miami Tree House | 3301 NE 1st Avenue, Miami FL 33137 | (786) 507-5338 | map
Register HERE For PREGNANCY NURTURING MOVES MID-TOWN, MIAMI Location

Register HERE For TOUCH OF LOVE MID-TOWN,MIAMI LOCATION
For More Information: info@michellealva.com