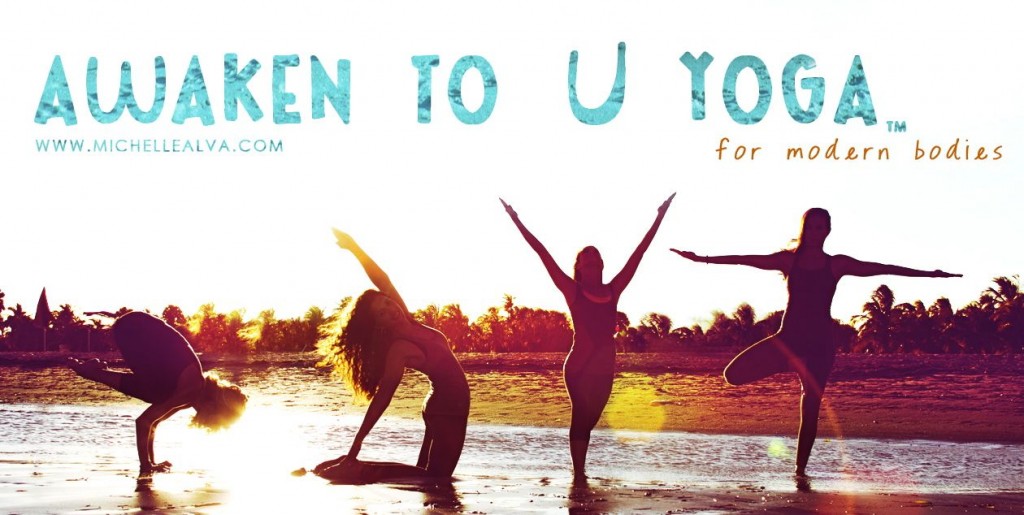 Awaken To U Yoga
A Therapeutic and Energizing Style of Yoga That Bridges Ancient Wisdom, Quantum Physics and Modern Movement Science of Physical Therapy.
Created by Michelle Alva, Licensed Physical Therapist and Yoga Therapist Creator Of The Alva Method® of Empowerment and Quantum Mindset Change Physical Therapy.

Yoga is a thousand year old life science and philosophy that is designed to help us focus our body-mind so we may experience our natural energy, interconnectedness and power.
Awaken To U Yoga combines the movement science of physical therapy with the spirituality and energetic wisdom of yoga, quantum physics, bio-mechanics, and energy medicine. It is a safe and sound yoga practice that has been created by a physical therapist and yoga teacher for the specific needs of of a modern yogi body living in a high tech world.
Today we sit for too long due to computers, tv, cars and video games; and this has detrimental effects on our overall health and well being. Awaken To U Yoga includes breathing exercises, a series of yoga asanas (postures) and vinyasa flows (transitional movements) carefully tailored for the unique needs of modern bodies. This makes for a highly effective, therapeutic and beneficial form of yoga.

Modern living and technology has caused our bodies to slouch more than ever. Our high tech world has caused our bodies to weaken and tighten in certain areas such as our wrists, hips and chest. An epidemic of "sedentarianism" and overuse syndromes have affected our energy levels and overall well being.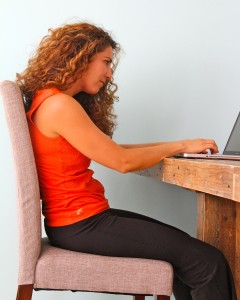 Today we know a lot about what causes back pain and how to prevent deterioration of our spine. This knowledge coupled with the benefits of yoga and belly dance based movements make for a truly empowering and energizing yoga class.
Awaken to the experience of a balanced body, stronger core and relaxed mind with Awaken To U Yoga.
The U stands for Unity. The intention of the class is to teach individuals how to align, clear and balance all aspects of their whole being. Individuals will strengthen their intuition and gain a heightened self-awareness and this leads to a greater awareness of the ONENESS that we are… while getting a whole body-mind-spirit workout.

The class includes partner yoga poses and also group yoga exercises for participants to experience the benefits of community and connection.
Awaken To U Yoga balances both the feminine and masculine energies within us all and is dedicated to bring more balance to our world. The class begins with E3 Breath, a powerfully energizing and releasing breathing exercise that teaches you HOW to expand, elongate and extend from the inside out. CLICK HERE to download FREE guided E3 Breath meditation.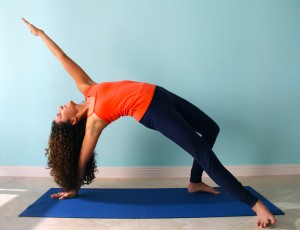 Come sweat with us, heal with us and re-connect to that magnificent pulse of energy that flows through us all called spirit, essence, prana life force or chi. The name doesn't matter, it is the experience that I promise you will leave this class feeling larger than the tallest mountain and more expansive than the most magnificent ocean.
This is the power that arises when we embrace our Divine Feminine with our Divine Masculine energies. Class ends with a Sound Healing Savasana to balance and clear all our Chakras and re-set our nervous system to a new normal.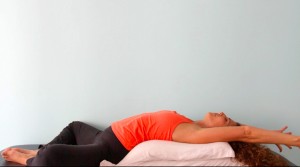 Awaken To U Yoga with Michelle Alva, PT, RYT
Awaken To U Yoga Class will be held on Sunday April 2, from 3-4pm with special focus on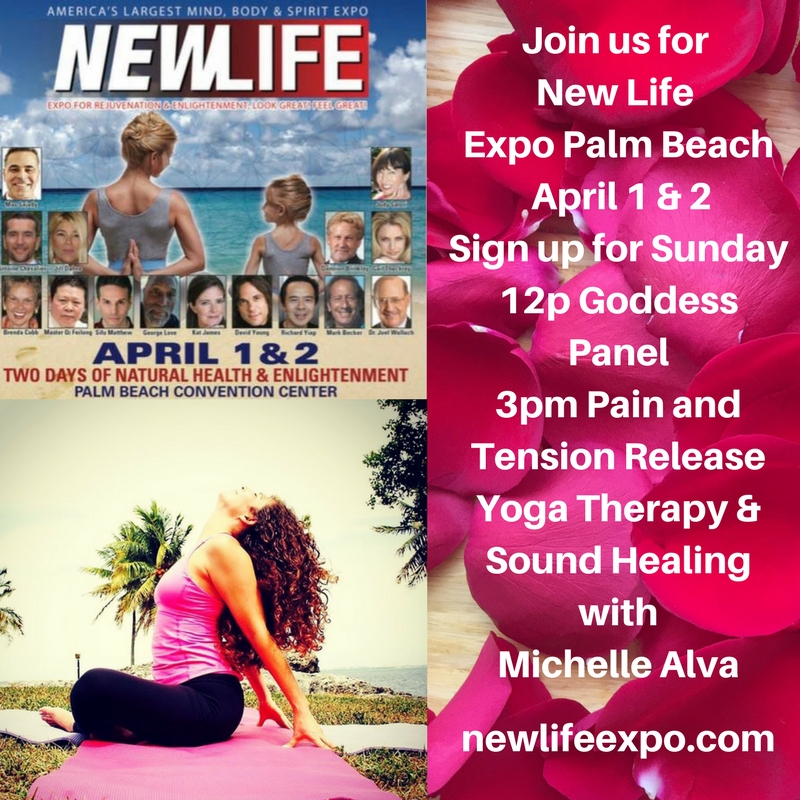 PAIN AND TENSION RELEASE YOGA THERAPY at :
NEWLIFE Expo www.newlifeexpo.com
For more information or to register contact Michelle at michelle@michellealva.com