10 Ways To Get Romantic On Valentine's Day! written by Michelle Alva and David Jesse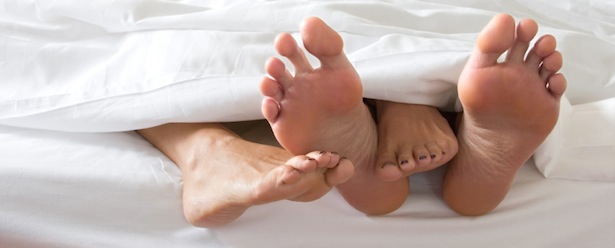 Make this Valentine's Day the most memorable ever!
Romance is sparked by a sense of mystery, excitement and remoteness from every day life. Transform ordinary life experiences into extra special memorable experiences by adding in the following ingredients to your Valentine's Day and you don't need to wait til the 14th! Make every day a day of celebrating love, romance, passion, and pleasure.
The following activities strengthen your romance and also your love and lust connection. Surprise your mate with one or all of these every day to spark passion into your relationship.
Remember: Be the change you want to see!
10 Tips To Add Romance into the Mundane:
1. Morning wake up: Surprise your Valentine under the sheets with some tender morning kisses all over his or her body and feel free to pay special attention to his jewels or her flower. 🙂
2. Take a sensual shower with your mate. Light your favorite scented candles (We recommend the Capri Blue Mercury Glass Jar Candles.) Scatter rose petals all over the bathroom floor and even in the shower. Create a little trail of rose petals to lure your loved one from your bed to the shower.
3. Use a natural sea sponge to bathe your adonis or goddess. We highly recommend Molton Brown's Suma Ginseng bath wash for an extra sexy and luxurious scent. Wash your love mindfully with the intention of nurturing and adoring EVERY body part. Feel grateful for his mind, body and spirit as you bathe your love.
4. Celebrate your feminine energy as you hypnotize your man with a sensual love dance or striptease.  Give yourself permission to move in ways that allow you to celebrate the lust AND love that you feel for your mate. Remember: Be Spontaneous! Let go of all self-judgement and shine as the desirable goddess that you are!
5. Get Whipped! Place whipped cream over your mate's nipples and/or genitals and slowly lick it off! This will drive him crazy (or her).
6. Heart Hugs. Feel love in your heart as you bring the left side of your chest towards the left side of his chest. Place your left arm above his right shoulder and your right arm below his left armpit so that your arms create an X. Allow yourself to feel heart to heart connection for at least 1 minute.
7. Make a romantic breakfast for your mate. (Guys-women love this). Place rose petals all over the breakfast table.
8. Make her a little love note and slip it into her purse, to let her know how much she means to you. Women, if you can slip a little note into his car- or on his windshield.
9. Massage. Place rose petals all over his or her body. Use rose or lavender oil for an extra romantic effect. Gentle and rhythmical strokes along the back with medium pressure and a loving intention feel very sensual. Give without any expectations. Tune into how your partner feels, and allow your hands to move where you feel guided noticing how your partner responds to your loving touch. There are no rules, just have fun! If you are in Miami, Join David Jesse and Michelle Alva for A Romantic Play Date For Couples Event on February 15 where you will learn Couples Connection Exercises. Details HERE.
And try a couples massage with us where you both get to receive a nurturing massage!
10. Go on a Cupid's Date. Cupid Dates is an event planning company created specifically for existing couples. This is a refreshing twist to how a dating company typically would handle things because they want you to "Date your Mate". The unique experiences they design have all the romantic details covered, and each date is personalized for every couple. The mission of your Personal Date-Planner is to spark more chemistry (Dopamine, Norepinephrine & Serotonin) between you and your significant other by intentionally combining elements of surprise throughout your experience on every custom date.
Making an effort to hire a company like Cupid Dates will help couples to stay connected and learn how to re-ignite the spark of passion in their daily lives, while helping you to make wonderful memories that will last a lifetime. Sometimes we have been hurt or develop resentment in a long term relationship which kills the romance. Another tip for you to reconnect to the love and passion inside, is to  listen to my guided meditation linked here for your convenience: "Let Go and Love," or schedule a one-on-one intuitive healing session to release of old wounds, emotional baggage and re-ignite your romantic spark.
Enjoy these simple and powerful love enhancing tips for your Valentine's Day and remember, every day can be a day filled with Romance and the Spirit Of St. Valentine's!