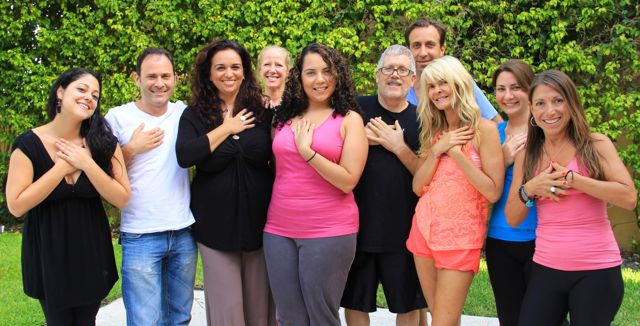 30 Jul

Free Your Mind Workshops Heal, Energize and Enlighten YOU!




FREE YOUR MIND… And Your Heart Will Follow…¬†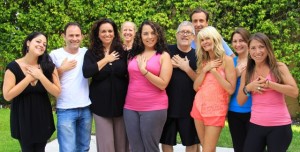 This past Sunday, July 30th I had the joy and pleasure of facilitating for the first time a workshop I was inspired to create that empowers and educates you on how to Free Your Mind of stress, tension and chronic thought.
My soul brother DJ Alan Epstein and soul sister Ana Vidal Light joined me and united their talents with me on this amazing workshop to manifest my vision of bringing a unique workshop that combines the science of self-healing with music, spirituality, sensuality, dance, energy medicine and fun!
My intention was to create a workshop that facilitates in the participants an Awesome "experience" of our whole and connected human "Being"ness merging science, sensuality and spirituality!
I work as an energy healer that integrates a variety of modalities that are all based on the physiology and science of self-healing to empower and educate individuals on how to be their own inner guide, therapist, healer and shaman.  I have found that the more tuned IN to how we feel and what is our true heart's desire, the clearer we are and the easier life flows. The opportunity to free our mind is NOW, in every moment.
This two-hour workshop teaches you practical solutions for modern living so that when you leave the workshop, you can apply a tool-box of self-empowering techniques!
f you feel overwhelmed, constant fear, anxiety, depression, anger, confusion and stuck, this workshop is for you! Learn how to liberate your mind, open your heart and let go of the shackles that weigh you down.
  Free Your Mind Workshops:
 1. Feel Connected to your natural vibrancy and all the parts of your whole BEing.
2. "Feel" Present, balanced and attuned to your authentic Self.
3. Open and heal your heart, let go of past emotional blockages.
4. Gain clarity and connected to your intuition.
5. Feel lighter, relaxed and energized-all at the same time.
6. Feel joyful and free of tension and stress.
7. Learn how to let go of fear.
8. Experience and strengthen your ability to allow allowing, feel safe and trust so you can move on and clear obstacles in your life.
DJ Alan played a mix of healing and heart opening music and Quantum Field Energy Healer Ana Vidal Light activated a field of healing energy while I guided the group in a meditation to open the heart and free our mind of distractions.  I could feel the music and Ana's focused energy along with my guiding the group unite to offer this unique experience to us all.
Thank you to the participants for co-creating this life enhancing experience and for wanting to share the benefits on video so openly and honestly.
I am looking forward to offering this workshop again! Contact me at info@michellealva.com so I may bring it to your group or facility!
What Participants Said about Free Your Mind Workshop:
"Michelle & crew, thank you very much for your selfless giving, consciousness and embracing of beauty. Yesterday's workshop gave me many unexpected gems of various sizes and colors.
In particular, during our second crystal bowl session, with your guidance, Michelle, I found myself open enough to peel back protective layers from my heart.
I came face to face with that sad and pessimistic side of my heart that puts up those barriers. I saw it sliding out from behind crystal shards (looking like Superman's lair, no less!) and showing me its tender face. It brought tears to my eyes. I was able to embrace it, welcome it and love it fiercely with the other aspects of my heart.
Tears came to my eyes with this awakening and awareness. I truly did feel like Clark Kent pulling open his chest, revealing a new and "super" part of my heart to myself. Thank you all, leaders and attendees, for creating such a safe and high-vibe space for this awakening to happen for me."-Sunny Lisa Rivero
"My heart feels much more "open" today after your beautiful workshop yesterday! Thank you sooo much for inviting me. It was a very unique experience, incorporating guided meditation, dancing and sharing our own "stories". It reminded us all how much we judge in our own minds and how unproductive that is. I will cherish the experience and keep it in my heart so that I may love more today!"- Brenda Berry.
"Thank you Michelle, Ana & Alan for creating a safe space to allow the participants in this workshop to
have a quantum shift in consciousness. job well done !!!"-Neil Sidney Singer
"Thank you Michelle for being a reflection of what is possible with love, movement, sound and body. I feel expanded! Ana thank you for opening up your beautiful home… you're both light. Alan, thank you for the wonderful realizations and beats!" –Osmara Vindel, author of The Unleashing.
"Ana, thank you for your energy, holding the space and opening up your beautiful home. DJ Alan, your music (and incites) enhanced the movement and created a wonderful flow. Michelle, your energy, passion and compassion is so amazing! You created a safe place where each exercise opened, released and brought me closer to the present. Thank you for bringing us together and creating this conscious community. I am looking forward to the next one already!" :)- Paula Hurle
y.
"What an awesome and inspiring workshop РI woke up this morning and felt so much lighter and free! Thank you so much Michelle, Ana and Alan!!" Catherine Patrick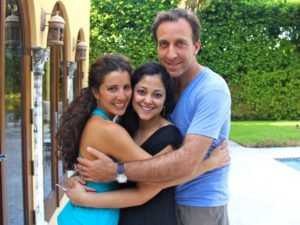 Michelle Alva, PT, RYT, EHP is your guide to heal, energize and relax from the inside out. Her passion is creating events, workshops and products that empower individuals with highly effective techniques that tap into our innate self-healing and energizing abilities. She combines her diverse background as a physical therapist, belly dance teacher, yoga therapist and energy healer to bring you a unique healing and oneness experience. Michelle recently created a CD of guided meditations called Free Yourself: Guided Meditations To Relax, Release, Heal and Energize. Visit her at https://www.michellealva.com/ .
DJ Alan Epstein followed every path under the sun, until he started to march to his own beat. Casting aside self-righteousness and shunning chronic seriousness, he found that music brought him to a place of light-heartedness and joy. Alan loves to surf the seas of serendipity and synchronicity, is a student of epiphany, and dabbles in poetry and an occasional energy healing. Listen to DJ Alan's mixes here.
Ana M. Vidal Light is a Quantum Energy Facilitator who's passion is to ignite people's awareness and raise their consciousness. Ana inspires individuals to connect with Divine source and one's innate flow of energy to live a more joyful and happier life.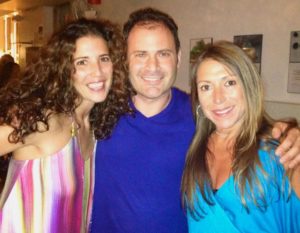 Pictured Left To Right: 
   Michelle Alva, DJ Alan Epstein,
   and Ana M Vidal Light
¬†¬† The FREE YOUR MIND Master Minds! 🙂