Time
7:00 pm - 9:30 pm
Cost
$45.00
YONI HEALING AND EMPOWERMENT WITH MICHELLE ALVA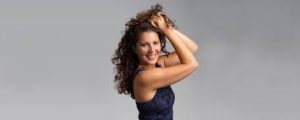 Are you ready to make 2020 the year you say goodbye to holding back fears, and dive deep into expanding more from the inside out? Would you like to feel more connected to your root and sacral chakras physically, mentally, and emotionally and energetically?
The word Yoni is a Sanskrit word that means "sacred space" and refers to the female genitalia. Many of us sit 6-8 hours per day or more and have become stiff or blocked in our low back and hips, and many women have had some form of sexual shame or trauma.
In this workshop, we will expand our whole bodies and connect our hearts. There will be a special emphasis on clearing any blocks and energizing our Root and Sacral Chakras so we may feel more supported, receptive, sexually and creatively connected.
In this workshop, you will learn:
How to Release Blocks, Stress, Pain and Tension that get in the way of feeling connected to our natural radiance and glow.
Sensual Self-Pleasure Yoni Healing and Empowerment practices.
To awaken Your Sexual Energy and get in touch with your Sexual Body Anatomy. Know how to locate your G-Spot, Cervix, and the 3 Layers of Your Pelvic Floor. Learn key areas to experience fuller and whole body-energetic orgasms.
To shift Your Mindset About Your Root and Sacral Areas with NLP/Hypnosis
To embody Radical Self-Acceptance and Self-Love in your daily life.
To experience Tantra Magic: how to receive more abundance, wealth and prosperity in your life.
To Strengthen and Relax Your Pelvic Floor with the use of Yoni Egg and Wand.