Time
6:30 pm - 7:30 pm
Cost
Complimentary
LIVESTREAM | CLEAR YOUR MIND, ELEVATE YOUR ENERGY with The Sacred Space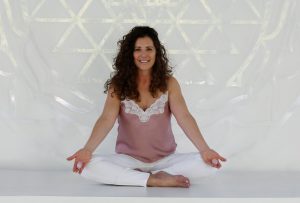 Experience a one hour guided inner journey that will take you from chaos to calm, heavy to light, tension to freedom! Cleanse your thoughts, emotions and any physical tensions as Michelle Alva guides you to release the weight of worry and stress. Learn simple and effective, science-based strategies to feel uplifted in the body and mind. Get ready to apply what you learned immediately in your home or office. Join us on this journey to inner freedom! This class is for any level – men and women welcome!
Michelle Alva has spent the past 23 years studying and practicing a variety of health, healing, and wellness modalities that unite science with ancient healing practices to provide a highly effective and easy approach to healing.  She developed a community for empowering couples and individuals to live consciously and explore sex and sensuality from an intuitive perspective.  With a background in hypnosis, NLP (neuro-linguistic programming), Time Dynamics®, pelvic floor and women's health physical therapy, tantra and sexual trauma healing, integrative yoga therapy, sound healing, PSCYH-K®, mindfulness-based meditation, belly dance, and shamanism, Michelle created The Alva Method® Of Healing At The Speed Of Light (which embraces both modern science and ancient wisdom practices to create "major healing with minor effort").  Her clients go from a 9/10 pain to zero many times in just one session. This neuro-muscular-emotional-energetic approach seeks to integrate, balance and empower your whole-being.  Michelle's soothing energetic presence will captivate your audience's attention, open their minds and speak to their soul. Michelle recently created a sex-education class online called Conscious Sex 101, which is a group course to empower individuals to live a more fulfilling sex life and empower them to deepen self-love and embrace all of who they are, which includes their sexual and sensual body.
Important Note: Zoom link will be sent upon registration.
Price: Complimentary with Registration