Time
11:00 am - 2:00 pm
Cost
Donation Based
Intro to Tantra Massage + the Art of Sensual Touch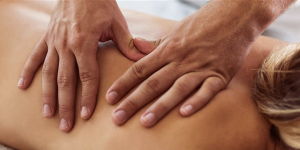 Intro to Sensual Touch, Tantra Massage, and Deeper Intimacy and Connection for Singles with Michelle Alva, Tantra Practitioner
About this Event
Many of my clients have shared how much they are enjoying expanding their sexual energy, owning their sensual body, and would like to partner up with someone to practice conscious touch, sensual touch and Tantra, bio-energetic massage and Tantra Sex Magic in a safe and supportive environment.
I will be teaching the art of sensual touch and Tantra, Bio-Energetic massage with Aphrodisiac Essential Oils this Friday, March 6th from 11am to 2pm at my home in Key Biscayne. This class is small, and intimate.
Would you like to join us for Intro to Tantra and Sensual Touch Experience? This is a 3-hour opportunity for individuals to let their guard down, practice being vulnerable, and available to the flow of creative energy and practice being comfortable in the unknown. If you are a control freak, or a person who has a guard up, or would like to break free and explore your sensual body in a safe and nurturing environment with other conscious individuals, join us!
This class is great also for people who keep saying, I am single and want to "work on myself" first before meeting someone, or who are ready to connect with someone new but have not really attracted this. It is a way for us to open up and receive more.
Attendees receive a free Wild Lust Aphrodisiac Essential Oil Roller with DoTERRA Membership and Free Sensual Touch Massage and Yoni Massage Audio from Deeper Connection: Intro To Tantra For Couples ˆHERE: https://www.michellealva.com/the-self-healing-academy/
Get Your Aphrodisiac Essential Oils with me BEFORE Class at 305.206.2229
We will practice the art of sensual touch, sexual touch and bio-energetic massage, and to get a first-hand experience on how to move our sexual energy in a safe and supportive environment in a group setting. This is a 3 hour immersion which will be very healing, intimate and empowering. We will expand our creativity and explore deeper connection and intimacy practices. The event will take place this Friday, March 6 at my home in Key Biscayne from 11 AM to 2 PM Suggested Donation: $60 please bring a yoga mat and a blanket pillows, whatever you wish to create a safe nest to open up and receive. Massage oils and Aphrodisiac essential oils will be provided.
Class-size is small. RSVP is required. ********A Phone call with Michelle Alva at 305.206.2229 is pre-requisite to attend this class, as the group is going to be equal number of men and women. Or depending on your sexual preference, we will match you for optimal connection and feeling safe and supported. ********
Men and Women welcome and will be equal number so you can partner up. You may also request what sex you would like to partner up with so very important to speak with me before registering.