Time
7:30 pm - 9:00 pm
Cost
FREE
Empower Your Health with Essential Oils Class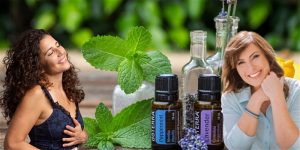 Learn self-care practices using DoTerra® Essential Oils. Empower yourself to create Natural Solutions. Sound Healing Meditation included.
About This Event:
Would you like to feel less stressed, have more energy and get a better night's sleep?
Join Dr. Marlene Tages-Cordova, Jennifer Pansa and Michelle Alva for an empowering and energizing evening where you will learn:
The Benefits of Using DoTerra Essential Oils.
Key strategies to reduce stress, anxiety, elevate your mood and reduce aches and pains using DoTerra® essential oils. Weight loss and how to increase libido will also be shared.
A sound healing guided meditation to clear our mind, body and soul will kick start this powerful evening.
Tell a friend, co-worker, family member, everyone is welcome.
This event is for both men and women and is complimentary.