Time
8:00 pm - 9:00 pm
Cost
Donation $30 Or More Includes Video Series
Intro To Tantra For Singles and Couples with 6-Video Series Included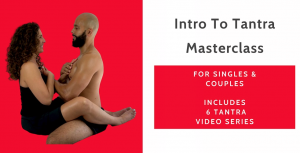 May 29 Friday 8pm -9pm ET
 Intro to Tantra for Singles and Couples to deepen intimacy & expand sexual energy together. 6-Tantra Video Series included.
About this Event
This online class on 4/29/20 will include Tantra Exercises and have a Q and A with an introduction to  Tantra. A Six-video series will be sent to you after you fill out a survey, to prepare you for the class. The videos are designed to teach you and your partner (or future partner as they are great for singles also!) fun and playful, yet deeply healing and relaxing ways to bond, communicate and practice being present and intimate, vulnerable and open with your partner. This video series is beneficial for couples, and also beneficial for singles who wish to be in an intimate relationship.
Description of Videos You Will Receive after you register:
1)Welcome Video:
In this video, Michelle gives you a warm welcome to what to expect in this epic video series which will leave you and your partner feeling more connected, empowered, peaceful and calm with hearts open and ready to receive ecstatic bliss.
2) Tantric Eye Gazing and Beyond:
This video introduces a Centering Tantric Breath For Couples to deepen connection within first, which prepares each partner to enjoy the gifts of Tantra and Couples Connection from a place of feeling fulfilled and complete. Allow yourself to be vulnerable and create a deeper bridge of connection by practicing staying present. This video also takes you on a journey of deepening connection via "heart breathing" and expanding the energy of love via heart hugs.
3) Intro To Sensual Touch For Couples:
Sensual touch evokes the feeling of trust, and a heightened sense of pleasure and presencing for couples. Practice deepening your ability to feel safe, supported and to receive love and nurturing from your partner via this introduction to conscious sensuality and touch communication.
4) Sensual Touch and Back Massage For Couples:
Lay your partner face down for this exercise. This video teaches you how to touch your partner sensually and massage the back of their body. Deepen connection by laying on your partner to close the experience with a gentle containment hold.
5) Intro To Sexual Touch For Couples:
In this video, learn how to expand and flow your sexual energy and with your partner. Allow the feeling of arousal and desire to guide your flow and your movements, staying open and connected to your heart and breath, this is the Tantric way. Notice how much fun you have when you are curious, in a state of wonder and open to whatever aliveness arises in you and your partner!
6) Sacred Release and Surrender For Couples:
Can you imagine leaning back and feeling so safe and supported by your partner? Strengthen your ability to receive and allow love to flow through your body with your partner with this video. Would you like to be able to surrender to a more emotionally available and vulnerable you? This exercise is life-changing for couples and increases intimacy and connection.
7) Transitioning Out Of Sacred Release and Surrender:
After Sacred Surrender Exercise, make sure to take your time and to transition to sitting and allowing your partner to lean back while you both are in an erect posture. Make sure to rest after this exercise as it sometimes evokes emotions or causes us to feel deeply relaxed which is a great way to transition to sleep time at night together.
8) Root Massage:
Do you sit for 6-10 hours per day? Does your partner hold any tension in their low back or hips? This massage allows us to open up our physical body, release deep emotions, and also expand our sexual, creative energy too! Enjoy the deeper pleasure of opening up these deep hip muscles and surrendering with ourselves and our partner via root massage.
9) BONUS audio: 🌟 Yoni Massage For You To Pleasure Her Like A Goddess!!!
Listen to this while sitting in between your Goddess' legs while she lays on her back.
Wild Lust Aphrodisiac Essential Oil s available for $38. Venmo Michelle to order your oil and receive it before class @michellealvasoulconnector and
Click HERE to learn more about the oil or order it online here.