16 Apr

3 Ways To Enhance Connection, Love and Romance

CONNECTION   +    UNCONDITIONAL LOVE     +    ROMANCE    +   PLEASURE  = OPTIMAL HEALTH +  HEALING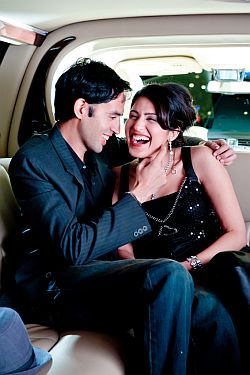 Is your life too busy for connection, love, romance and pleasure with yourself and your partner?
Do you feel a sense of loss of connection with yourself and your partner without knowing how to strengthen and reconnect? Do you make connection a priority in your life?
Did you know that feeling a strong connection with yourself and your partner such as being affectionate, gazing into your lover's eyes, massaging each other and making love are all EXCELLENT ways to enhance not only relationships but also boost brain health, hormonal flow, immunity, sleep and state of overall well-being?
Yet many of us say "I am too tired" or "I am not in the mood tonight" to make romance, pleasure and play a priority.
Truth is, the type of relationship you have with yourself is a direct reflection of the type of relationship you are capable of having with a significant other. Improving your self-relationship will automatically enhance your ability to relate with others.
3 Ways To Enhance Connection, Love, and Romance
1. Get in touch with yourself: Cultivate awareness.
When we notice how we feel, we strengthen our inner connection and automatically open the doorway to a stronger connection with others.
The practice of mindfulness brings a deeper connection with how we feel. Mindfulness is present, moment to moment non-judgmental awareness.
Notice throughout your day your bodily sensations, thoughts and emotions and bring awareness to your 5 major senses. This exercise has an added benefit: It awakens your sensuality! Feeling more sensual also brings you to experience more fully the present moment, which also stimulates your sense of pleasure.
CONNECTION EXERCISE #1: EXPAND YOUR AWARENESS :
Breathe deeply and become aware of the "sense of expansion when you inhale." Notice how your muscles feel in your body. Do you feel tense or relaxed? Do your feel light or heavy?  Do you feel soft or hard? Do you feel expansive or constricted.  Full acceptance of how you feel actually allows you to deepen your sense of self- awareness and brings you to the experience of the moment fully. This is the first step to enhancing connection.  Most of the time many of us are "in our heads" and not "in our bodies." We are thinking and not Being which takes us away from feeling connected. We are so much more than our "to do" list.
Our bodies benefit from a "thought" vacation to recharge and balance. Awareness Exercises are a form of meditation to focus the mind on feeling and sensing as a way to to quiet our racing thoughts throughout the day.

2. Learn how to raise your oxytocin AKA the love, romance and pleasure hormone.

Oxytocin is the love hormone. It is the pleasure and connection hormone. When we engage in activities throughout the day that raise our oxytocin, we feel more connected and whole with ourselves and one another. One powerful way to strengthen connection is with eye gazing.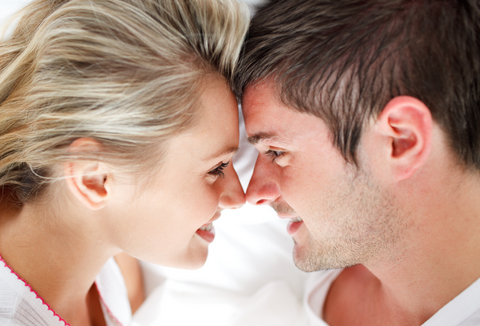 CONNECTION EXERCISE #2: EYE GAZING
Sit or stand in front of the mirror and look at yourself or if you have a partner, sit or stand in front of each other.
Gaze into each other's eyes with non-judgemental awareness. Take deep and slow diaphragmatic breaths to connect your heart and mind into the present moment. Simply gaze into each other's eyes for at least 3 minutes. Put the timer on. Notice how you feel throughout the exercise. Allow your eyes to continue to gaze upon one another and feel what sensations arise for you. I teach this exercise during lectures I give every week and I am amazed at how this exercise helps people to open up and release pent up emotions and stress. We are designed to connect, love and heal. Eye Gazing is a powerful tool to help us to grow, connect and love more.
3. Go on a date with yourself and your significant other.
Make a special day and time in your calendar to engage in an activity that brings you great joy. Choose an activity that you truly desire. This heightens our sense of pleasure and is a form of play. It brings us to a state of deep relaxation and is fun!
CONNECTION EXERCISE #3  Schedule a DATE NIGHT


If you need an idea or someone to plan a really fun and memorable event for you to enjoy with your partner, contact Victoria Babun, CEO and Founder of Cupiddates. She is a specialist in organizing dates for couples to rekindle passion and joy in their relationship.
Sometimes all it takes is a little spark to re-ignite your fire and make your relationship more hot and steamy. Victoria Babun recommends couples talk about mutual interests to ensure an ideal date. She creates "date packages", she calls DATE IN A BOX which combines for example a sensual dinner, a fun and romantic couples activity, an educational component where couples learn connection exercises to apply into every day life and all with a fun mode of transportation.CLICK HERE To LISTEN TO RECENT INTERVIEW ON HOW TO RAISE CONNECTION and how CUPIDDATES got started featured on PASSION MUSE RADIO with Mia Saenz Whitmore interviewing Victoria Babun and Michelle Alva.


DATE IN A BOX enhances connection between couples from the inside out. For more details on how to create an unforgettable date night, link HERE. DATE IN A BOX makes for a great Mother's Day Gift.
TRY THESE EXERCISES and LET ME KNOW HOW THEY BENEFIT YOU! Comment down below.