Bring New Meaning to Your Life
Are you ready to tap into your innate power to heal and thrive with life?
Modern science has revealed what the ancients have known for thousands of years that we can heal at the speed of light and sound.
The Alva Method® Of Healing At The Speed Of Light embraces both modern science and ancient wisdom practices to create "major healing with minor effort." If you are seeking pain release, optimal health, optimal performance in everyday life, and to grow and heal WITH life. Contact Michelle at michelle@michellealva.com
Are You Tired Of Being In Pain Or Not Getting The Results You Want Fast Enough?
Are You Ready To Know HOW To Easily Process and Release Pain, Tension, and Stress?
Are You Ready To Live Calm and Centered Throughout The Day Regardless of What Is Going On Around You?
Are You Willing To Invite New Possibilities For Feeling CONSIDERABLY BETTER IN YOUR BODY-MIND?
WANT MICHELLE TO SPEAK AT YOUR NEXT EVENT?
Simply enter your contact information below and check your inbox for the next steps...
In Person or Long Distance Phone Healing Sessions are Transformational
The sessions teach you to release and process stuck emotional and physical pain of the past, easily and effortlessly, that's why it's called At The Speed Of Light.
Michelle's intuition guides her to where you are holding and she works with you to clear limiting beliefs WHILE you are clearing yourself in your body with The Alva Method Of Release. This approach teaches you HOW to be your own source of release and upliftment throughout your day. The result is to feel light, empowered, joyful, connected and creativity.
Did you know we are perfectly designed to release and process our emotional, physical and spiritual stress, tension and pain?
 Did you know that our nature is love, abundance, healing, and energy?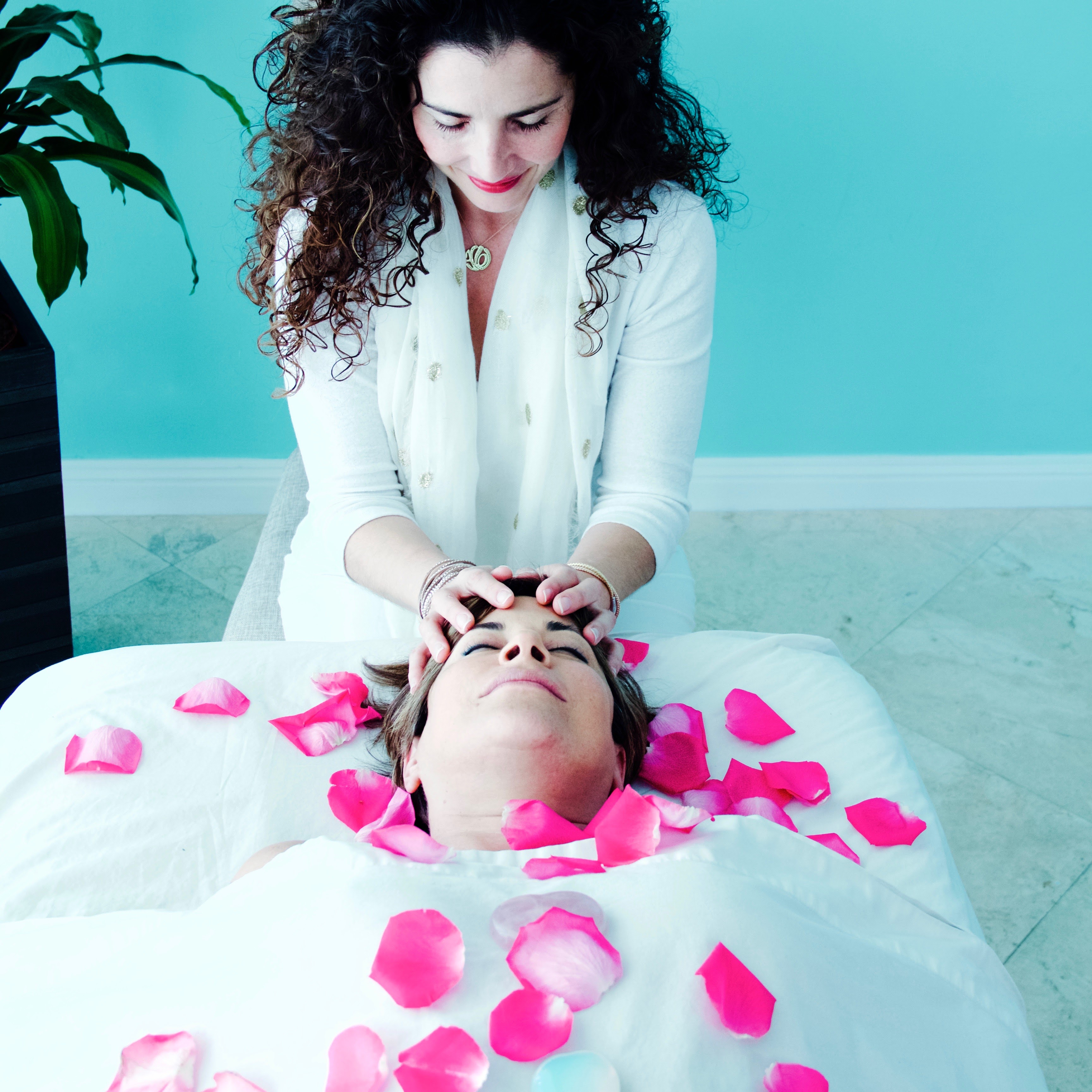 The Alva Method® Of Empowerment and Healing At The Speed Of Light combines the science of Physical Therapy with Yoga Therapy, PSYCH-K®, Sound Therapy, Energy Medicine, Shamanic Healing and Bio-Energetic Massage and Bodywork.
It is a sacred, science-based, intuitively guided approach created by Michelle Alva, PT from her over 21 years experience as a Physical Therapist, Yoga Therapist, Sound Healer, Energy Healer, CranioSacral Therapist and SexySacredSensual Belly Dance Instructor. Her approach teaches you "how to" be your own source of self-healing from learning to activate and empower your innate healing physiology AND soul/breath/body connection.
This intuitively guided, science-based approach gives the power back to YOU.  You will learn HOW to "embody" release and energetic flow in every cell and chakra of your being. You also learn to embody the vibration of harmony and balance with clarity by accessing your intuitive body wisdom.
Individuals experience a one-on-one individualized and the intuitively guided journey that begins with learning how to maximize one's breathing capacity. CLICK HERE TO WATCH THIS VIDEO. Your body is positioned optimally so that you may heal at a very deep level and transform trapped emotions, pains, and stresses held in the body tissues.
Individuals learn how to raise their Release and Heal-Abilities with science based techniques and mind-body approaches. This form of neuro-muscular-emotional-energetic bodywork seeks to integrate, balance and empower your whole-being (body, mind, and soul).
Michelle guides us through an intuitively guided process of self-discovery and deep transformation that empowers and educates us on how to self-heal, connect CLEARLY to our intuition, soul-guidance, and natural vitality or joie-de-vivre.
Individuals learn highly effective and life-enhancing strategies to effectively and easily release emotional and physical stress, trauma, anxiety, pain, and tension.  Imagine living as a river flowing through life, instead of feeling blocked or absorbing stress like a sponge. You have a choice to work with Michelle individually for more intensive and personalized attention or in a group setting. She offers both 3 month and 9-month Healing and Transformational Journeys.
Michelle Alva, Licensed Women's Health Physical Therapist, Energy Healer, Sound Therapist, Yoga Therapist, and Belly dance Teacher unites the science of physical therapy with ancient healing practices to provide you with a highly effective and easy approach. She has spent the past 21 years studying and practicing a variety of health, healing, and wellness modalities. She allows herself to be guided by Divine wisdom and intuition in every moment to bring her clients exactly what they need for their healing. She has created The Alva Method Of Healing At The Speed Of Light, Emotional Release Bodywork with Sound Therapy and specialized programs called Nurturing Moves® and SexySacredSensualYou® for pregnant women, women healing through cancer, women healing through divorce and women healing from sexual trauma.
Healing and Tranformational Sessions with Michelle Alva are especially beneficial for:
Stress Reduction
Anxiety
Depression
Chronic Fatigue
Low Back Pain
Neck and Shoulder tension
Headaches
Infertility
Trauma
Post-Traumatic Birth Experiences
Life Transitions
Chronic Immune-Related Diseases
Cancer Care
Decreased Sexual Drive
Obesity
Sleep Disorders
Attention Difficulties
Addictions
"I went to Michelle seeking help with healing from a long-term relationship that had turned off certain feelings within my body. Michelle helped me to accept what happened so I wouldn't flood myself with regret. She helped me heal my body by releasing the past that no longer serves me. She taught me to be gentle with myself. I'm so deeply grateful for this opportunity to heal myself and to be an instrument of healing for others. It has been a beautiful journey of empowerment and self-love."
-Aileen Nunez MS
Life Empowerment Transitions Coach, Speaker, Writer

"Michelle always leaves our audience feeling inspired, energized and engaged. She has a wonderful presence and captures an audience's attention while introducing them to concepts of self-love, healing empowerment, and overall wellness."
-Stuart Schlossman
Founder, and President of MS Views and News (MSVN)