CLICK HERE to watch VIDEO Testimonials.

We just finished our Sexy Younger You Retreat on Sea Island Georgia, where we hosted our VIP clients in a very grounding, restorative, rejuvenating and healing 4 day program.
We loved having Michelle Alva as our guest for the past two years at our Sexy Younger You Retreats. She is our physical therapist, energy healer, and dance movement specialist. Michelle brings out in women that inner child, that playfulness; she reconnects us to that beautiful, sensual, temptress side of ourselves that just ignites our joie de vivre. She does this through the science and healing art of her practice. She is a physical therapist, so with her bodywork and dance movement work, she really connects women into their feminine again and makes them feel comfortable, while also holding a safe and heart-centered space for us. Michelle is an amazing contribution to our retreats. We look forward to having her at our next one! Thank you Michelle! -Dr. Anna Cabeca, Gynecologist, Obstetrician, Functional Medicine, Hormone and Age Management Specialist. www.cabecahealth.com
---

Miracles happen! "As Michelle always says we attract who you are, I didn't realize that till I met her. First time I had a session with her I felt some connection. There was something different, bigger than I could understand. Something in me kept telling me to go back to her and I felt different after my sessions but recently I experienced a miracle… I did not have my menses for 3 months and few days back I decided to make it part of my session with her, we created intentions for me to flow… and guess what – my menses began 24 hours after the session! I healed myself, and my body was in harmony again. I am so thankful to Michelle for being my goddess and enabler."-AK
---
"Today I went to see Michelle for therapy to work on allergies and asthma, what she did is work on my feelings towards the reality I created in my mind and body at the time by trying to remember what caused the creation of this sickness, what were my emotions then and the reprieved feelings I had during that time. I realized that earlier in life I had so much anger and rebellion when I had a miscarriage of my very first baby at three months of pregnancy, I am a very religious person, but when this tragedy happened I could not accept reality, I could not understand why God was punishing me, I completely closed to Him for quite some time and I had so much resentment and sadness of not having my dream come true, my first child, ruined.
Michelle helped me with deep breathing, sound and music to kick out of my system all those old feelings which were dormant in the deep end of my soul. In another instance, she asked me about the passing of my sister at an early age, this event was one of the most painful in my life, she asked me to see my sister in front of me, tell her how much I love her and miss her and thank her for all she was for me when alive. And I recognized that these feelings buried in our soul and not accepted with reasoning causes our sicknesses.
At the end of the session, gradually I started to feel lighter and lighter, the tension in my muscles started to go down my legs and feet until all those constricting feelings went down my feet to outside of my body, to Mother Earth. Then, I felt so light and free like a butterfly ready to fly up and away.
At the completion of the session, I started to feel that I was not coughing as much and not gasping for air at the coldness of the air conditioning. Michelle is an amazing healer and she teaches us that we can heal ourselves, that God made us with an innate healing ability- that all we have to do is access it with her guidance, The Alva Method; and that we create our reality with that bit of divine power that God put in all of us.
Thank you Michelle for helping me to re-birth to a new me, free of these ailments that I, myself help create. God bless you always."-GA
---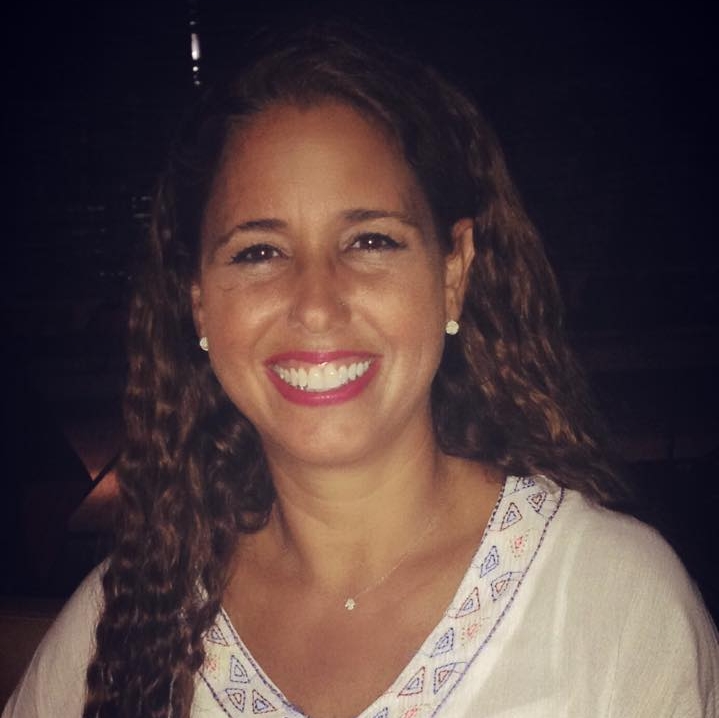 A few days ago I had an incredible energy healing experience with my friend and powerful healer Michelle Alva. I had just completed a healing session with one of my own clients when I felt a huge jolt of pain that forced me off of my feet. I could hardly walk, sit or stand. The only way I felt comfortable was lying down.
As the hours passed it got worse and I realized it was a familiar pain of an injury from a couple of years ago. When I first experienced the injury, I tried everything to get it to subside. I finally found a very reputable doctor of Chinese medicine in Denver who helped me heal through an extremely long acupuncture session. I lost count of how many needles he put in my body. I had never had an acupuncture session more painful than that one. I believe I spent about 4 hours on his massage table. I experienced a pretty hard fall and he told me that I had injured many, many layers of muscle.
Because his healing was so powerful, I considered flying to Denver for a healing session with him, as I was pretty immobile and in a great deal of pain. Luckily, I know Michelle's work is solid because I've had many powerful healing sessions with her and I knew she was the perfect person to call.
As soon as I laid on her massage table, she pinpointed the exact source of the pain. Through the use of various healing techniques that she's learned over the years and combined to develop her own healing method, I was able to feel immense relief in a very short period of time. When I left Michelle's I was still feeling some of the pain, but it was very subtle in comparison to just an hour before.
The next morning I woke up thinking I'd still feel some pain. I was amazed that I felt nothing and even the memory of the pain was gone. As hard as I tried, I couldn't recall how it even felt. Through helping me release old emotional patterns and programs, I was able to move the stuck energy that was causing the pain, allowing me to attract even more beautiful blessings into my life.
And as if that wasn't enough, Michelle ended my session with CranioSacral therapy and a beautiful rose petal massage and the amazing sounds of her playing her Native American flute.
Michelle's sessions are like no other I've ever experienced. She is a truly unique and gifted healer. If you've never had a session with her, I highly recommend that you treat yourself to one. I believe in my heart that I received an energetic upgrade a few days ago and I'm very grateful for it. I'm looking forward to the next one.-Cynthia Castillo, Writer, Healer, Traveler
---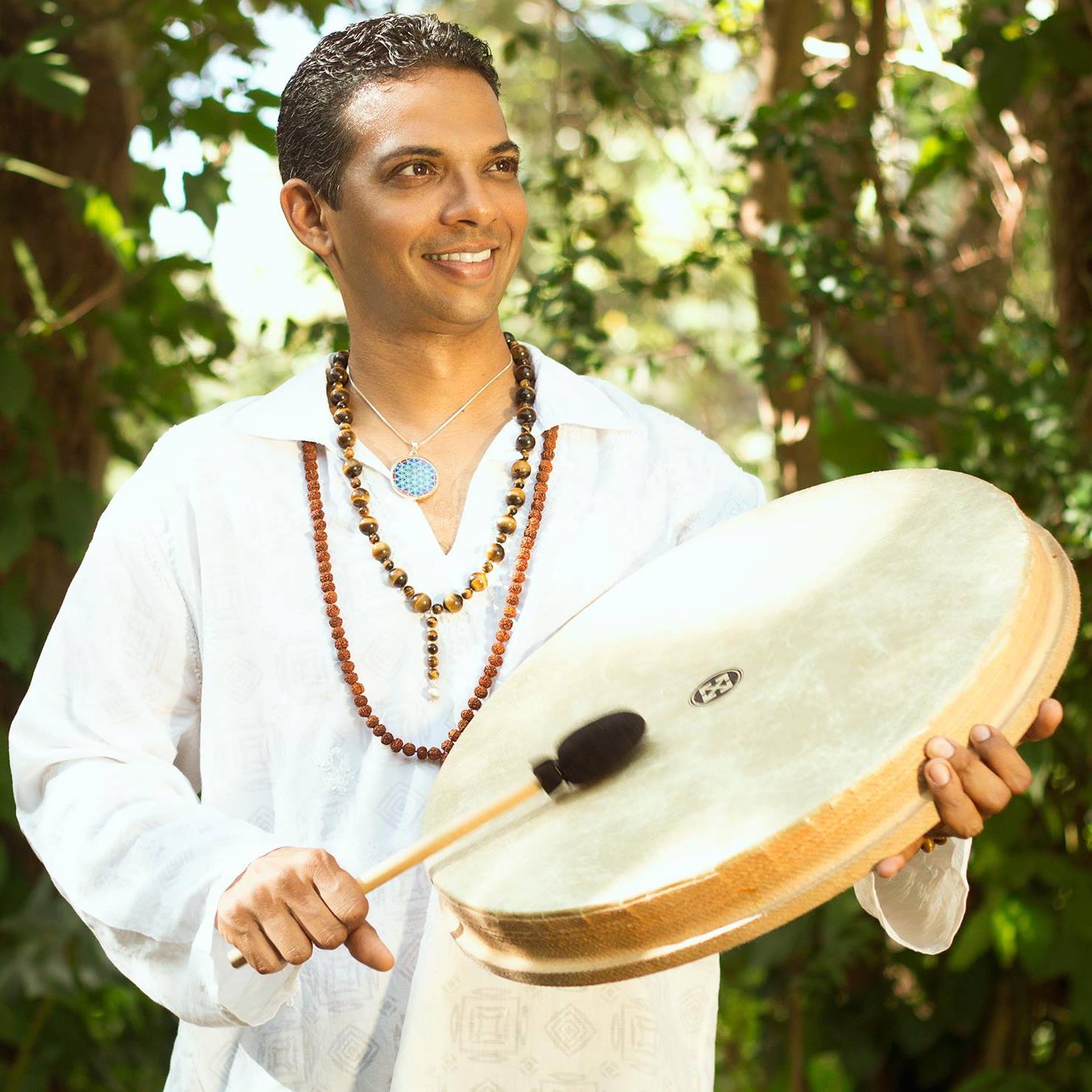 "I just had my first Emotional Release Bodywork with Sound Therapy session with Michelle Alva, and I feel awesome! Michelle is a gifted therapist and healer who combines years of technical training as a physical therapist with her intuitive gifts in order to create one of the safest and most nurturing experiences I have had. Through her nurturing guidance, unique breathing technique and use of sound healing, I was able to release deeply held energies that needed to go. Thank you Michelle!"-Jeffrey Deen, Sound Healer, Master Drummer
---
"My Emotional Release Bodywork Session with Michelle was dreamy and delightful. Through the experience I was nurtured in a womb of sweetness while being bathed in the totality of my own love.  Michelle's intuitive guidance led her directly to what I needed, leaving me with a feeling of uplifment and expanse. Thank you, Dear Michelle!"-Elaina Beam – Spiritual Teacher, Astrologer, Yoga Educator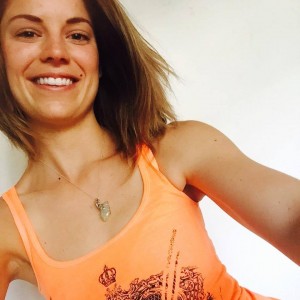 "Michelle is a powerhouse and a goddess, and her approach to one-on-one healing sessions is very unique and effective. From using instruments to chanting to massage to intuitive guidance, I know that Michelle will offer whatever I need in that moment for my best and highest. I leave her sessions feeling more clear, grounded, and loved. Thank you, Michelle, for the beautiful work you do!! You lift the world up!"–Jeska Brodbeck, Private Yoga Instructor And Conscious Event Planner
---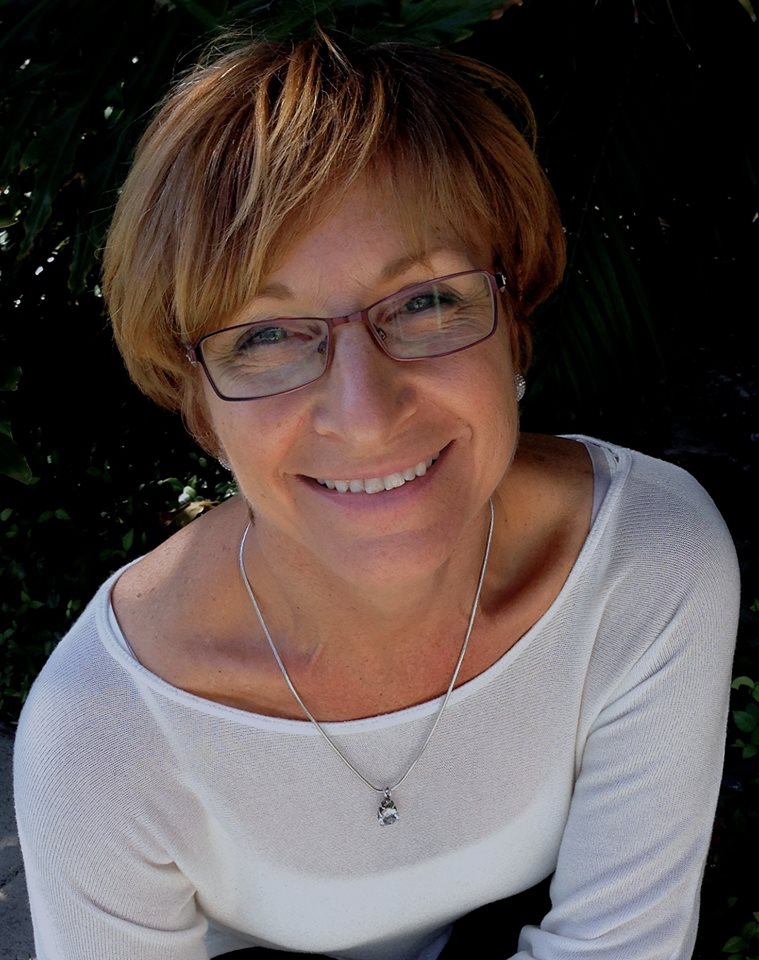 "I have had many opportunities to experience a variety of different integrative, metaphysical healing techniques and modalities with impactful and memorable results.  Michelle's healing magic was truly over the top. From her highly intuitive core, she was virtually in my body, experiencing and validating my internal imagery before I was conscious of words to describe the experience. She has gifted clairvoyant, clairaudient, clairsentient and claircognizant abilities.  Michelle is truly wonderful at sensing boundaries, and there was a deep trust and comfort in having her work on me.  As she was intuitively bringing to the table what was needed in my healing, especially when she played the flute (talented) and the tibetan sound bowl there was profound energy being released from my heart and solar plexus chakras, clearing  emotional blockages.  At the end, I was in awe…my body felt like I was floating on a raft in the ocean with waves moving my body even though I was perfectly still …I had to check myself.  This was a magical experience.  If you want a unique experience in Healing, Love and Light, unlike any you have had…or may ever have, I highly recommend Michelle.  Thank you Michelle…in my world of light workers… your flame shines the brightest!"- Beth Stoller, Massage Therapist and Aromatherapist
---
"This was a very liminal experience for me; being in a transitional phase of
passage through a state of being wounded and overwhelmed into an alchemized
state of forgiveness and freedom from the past.The session started with healing sound and going into the massage; starting
from the place I was at, which was hurt and anger, ending in a place of
peace and relaxation. This was accomplished through different instruments
from drum to bowl to flute each with a different vibration. I could
actually feel my body vibrating on a higher level as we were doing this
practice. I believe my body was reacting to the relationships as associated
with root chakra and my emotions and energy with abdomen chakra.As we moved through the healing massage, techniques were used to release
tension and energy. This was an emotional experience for me, as I was
releasing things I didn't realize I was holding onto from my past.I left the session like a weight was lifted off of me, feeling lighter and
more at peace with the people and stressors in my life. I previously felt
unbalanced due to negativity around me and in my hasty reactions. When I
woke up the next day I was in a more positive place and equipped to handle
any negativity; back to center. As nervous as I was to go into this healing
session, I was even more delighted after with the results.
After the session, I felt it easier to connect with my husband. I was hurt
from my past and it effected me in ways I did not comprehend. But this session allowed me
to unclog my intuition and helped refocus me on what matters, love.
As the weeks went on I noticed I am able to handle the people that caused
the stressors better. I get less defensive and am in more control of how I
handle them and how I let them effect me.
With this being said I think one has to be in a ready place to be open to
be healed and deal with their past or present. I am thankful for Michelle
for giving me this blessing to move forward." – Stephanie B. Zionts
---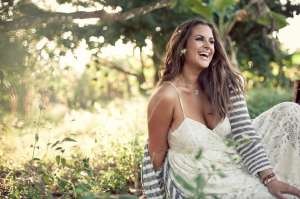 "Michelle is a powerful tribal, fairy-mother  guide for busy women looking to reconnect  with their purpose–quickly. I went into our  massage session with an open mind and l left    feeling like the one particular intention we set  was completely   healed. Michelle blows me  away with her ability  to give so    generously  and guide with a divine, motherly wisdom. She even read me like an Intuitive would, giving me crystalizing insight into my life and future. A massage and healing session with Michelle should be on everyone's bucket list–her channeled talents are a true gift from our Source." – Emily Nolan Smith, Chief Empowerment Officer, My Kind Of Life
---
"I was drawn to Michelle the second I met her! Her soothing voice, irresistible charm, and genuine kindness instantly captivated me. In her presence, I feel cared for and comforted. Michelle's unique combination of God and science is truly magical.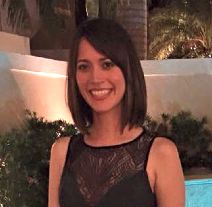 I didn't fully understand how to release my pain until my session with Michelle. To the beat of drums, we worked on my breathing while shedding traumas and pains of the past. Unexpectedly, my body understood what it needed to do. I was so connected to my body. I was connected to the energy all around me. It felt amazing to release old tensions and begin to heal!
Thank you Michelle, for guiding me and supporting me. Thank you for reminding me that I am a Goddess! Thank you for waking up the temple inside of me!
Working with Michelle is an experience like no other. If you're ready to love yourself more and ignite the Goddess within, don't wait any longer, and begin to heal your body with Michelle's loving guidance and expertise."-
---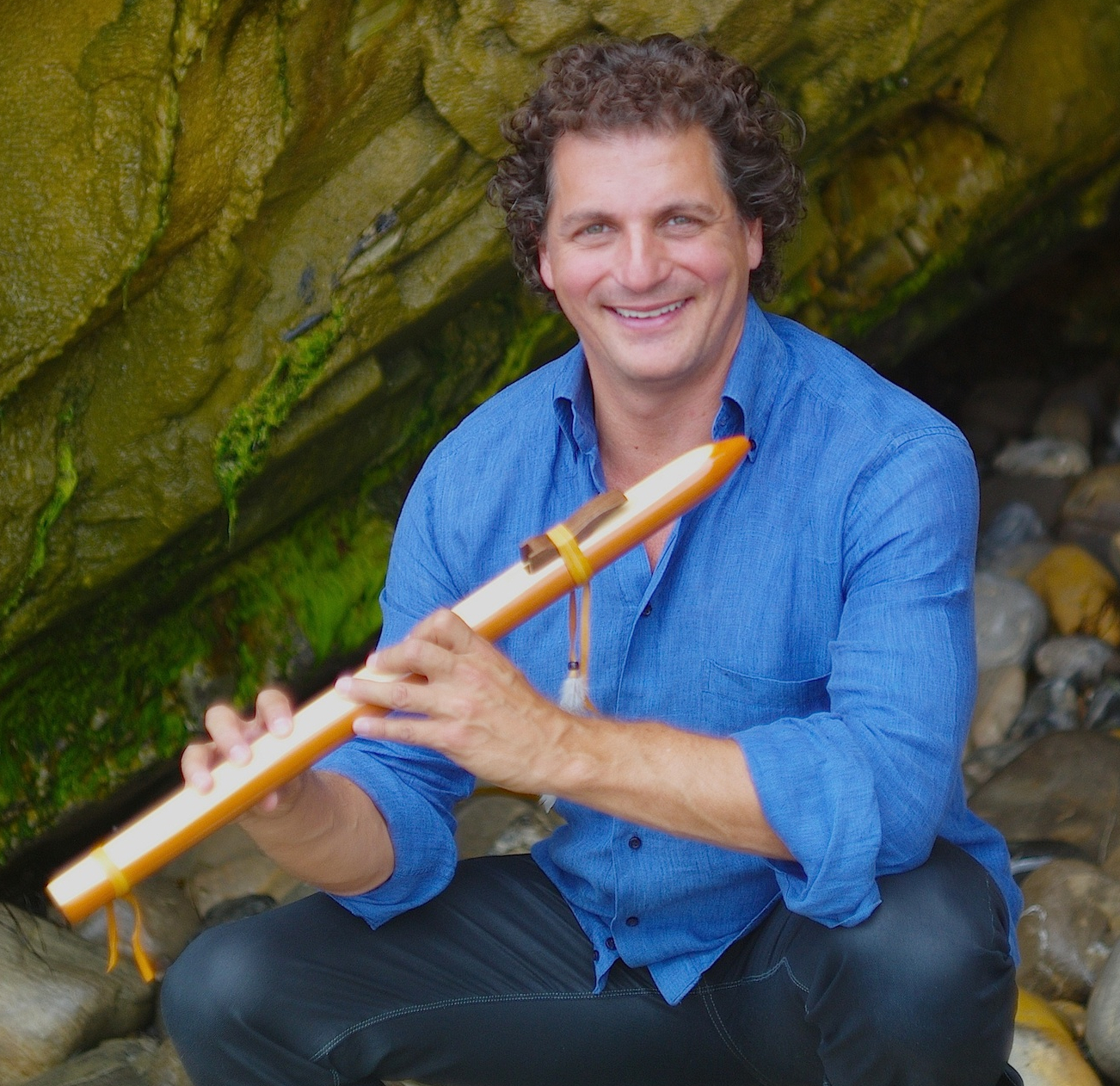 "Michelle Alva helps you get back into your Heart and to remember who you really Are. She is truly one of the most powerful healers I have ever met because she empowers you to awaken to your own inner Healer. Her background as a Physical Therapist enables her to offer a unique approach to the body, masterfully blending science and spirit in her healing sessions. Not only is she helpful in her ability to intuitively pin point exactly what is going on physically/emotionally but she then gives practical tools for self care and self healing which I found immensely empowering. To this day I am blessed to continue to use the simple techniques she shared which have been so deeply transformational. Thank-you so much Michelle!!"–David Jesse, Holistic Allergist and Vocal Sound Healer
---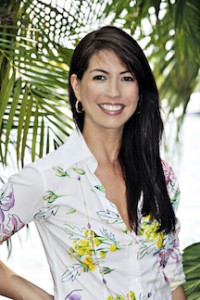 "Michelle is highly intuitive and truly gifted.  Her presence, her voice and her way lends for  an incredibly renewing experience in many areas. As a client, I released massive grief from a deep sense of loss. Peace was restored within me. I felt a greater sense of joy and gratitude and it was fun to experience a heightened libido. Our sessions together fostered great hope and exhilaration. I'm so excited to have her as our guest expert coming soon to SS Mondays. She brings genuine love and excitement to everything and everyone around her – Thank you, Michelle." – Cindy Rodriguez AADP, CHC
Founder of Skinny Strong (SS) Movement, Host of SS Mondays
---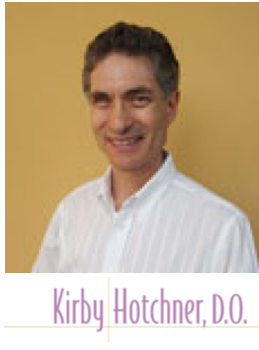 "Michelle Alva combines a unique set of techniques which includes the science of physical therapy with massage, breathing, aromatherapy, music, crystal and Tibetan bowls, and CranioSacral Therapy. She creates a space of total love and nurturing. I left completely relaxed with no tension in my mind and my body at peace. I think everybody should experience that feeling. I highly recommend Michelle Alva."
-Dr. Kirby Hotchner, Osteopathic Physician Practicing Integrative Medicine for over 30 years and Founder of The Wholeness Center. www.thewholenesscenter.com
---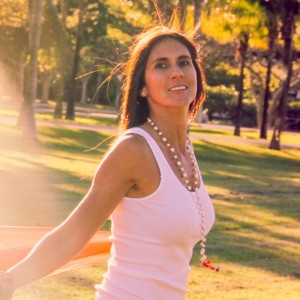 "Michelle has been a gift in my life; she has helped me to re-connect with my needs, to free myself from beliefs and to express myself in every sense, even in my sensuality. Her treatments have brought me wellness and a lot of love. Every time I go out of my "spiritual spa" sessions with Michelle, I feel love in my body, my libido is activated and there is actually a feeling of goddess fire inside, that my husband notices immediately  Thank you Michelle, for creating a sacred space where every woman can just be.. as we are: DIVINE GODDESSES. I am grateful for having you in my journey !" – Menchi Lizarralde, Psychologist & Leadership Coach
---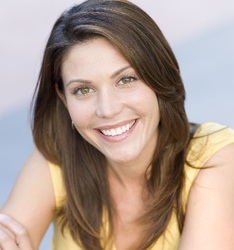 Michelle Alva is an amazing healer! I went to her because I was experiencing a lot of mental stress and physical tension. By using her powerful healing intuition, Michelle was able to offer insight relative to my tension. She used music, massage, drumming, and more to awaken my senses and lead me to reconnecting with my divine feminine goddess. I highly recommend a session with Michelle Alva!
Thank you Michelle! – Jodi Darren, Spokesperson, TV Host, Brand Representative
---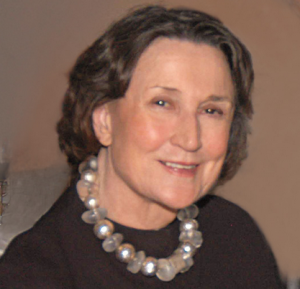 "Michelle is a "magical lady." She causes boundaries and limitations to disappear. These sessions are a time to align my mind and body with the whole universe."- Virginia Dwain,
Art Collector, Philanthropist

---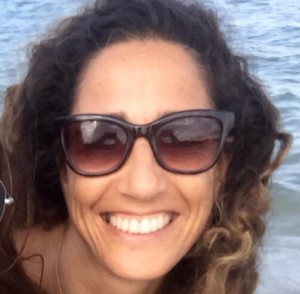 "It is very difficult to put into words what it means to have a session with Michelle. Itis a mix of emotions that become unchained and transformed into an interior peace and an unbelievable exterior. It's like a spa for the soul, an awakening to the most beautiful of oneself, it is the sensation of unleashing old and heavy weights from the past to fill the space with courage and confidence in your own being. It was particularly unbelievable how from that session I could easily go into do things that for me was impossible to do before.
To trust in my own interior voice and learn to distinguish with more clarity my connections with the persons that surround me and this way to remove myself from situations that would affect and harm me.
 I wish for everyone one of us to give ourselves the opportunity to live this unique experience that even though may sound pretentious "is" life changing!
Thank you, thank you, thank you, Michelle for being You and for having this capability to give love, confidence, fortitude, deep healing and above all to help me to come back to be Me. This was the most important and urgent task I had for my Being."
---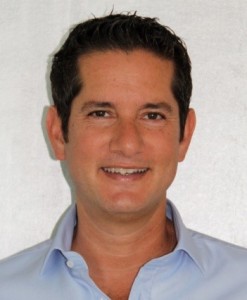 "Michelle has not only helped me with her incredible intuition and healing powers but also every patient I send her way raves about her. She is a gifted healer that can quickly tap into what YOU need. Give her a try, you will fall in love with the results."-Dr. Yoav Suprun, DPT, Dip. MDT

---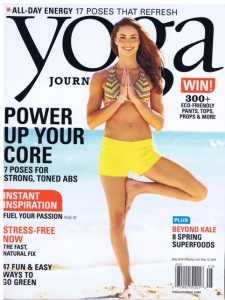 Yesterday I gifted myself a healing with Michelle Alva for a birthday present to myself, to my soul. I can honestly say that this woman is a saint. Thank you for being authentic you and standing in your truth to guide the way!!!! If you don't know Michelle, she is so intuitive, nurturing, and supportive to what serves you. Yesterday I shed pounds of energetic heaviness that I didn't even know I was holding. Through this interactive soul healing massage I was able to shed the unconscious layers tying me down and ascend to a whole new level of me!!! I can honesty say that I am moving into this next year on the planet feeling the best and being the best that I have been. I am living my truth and I recognize I am a divine being of light. SO are you!! – Jennifer Pansa, Master Yoga Instructor, CEO of Ansayoga
---
"Michelle, words can't describe what I felt today. First and foremost I am thankful to meet you as my soul, body and baby are happy to feel what you have done for us. This is my first experience and I will never forget it. You have an amazing energy, your voice calms any soul and makes you feel right at home. You are exactly what I have been looking for in a long time. You energized my soul, my body is no longer aching from the pain of the stress of work and also my belly is no longer tight as it has been for days. Your calming words and wisdom is exactly what my life needed in this time. I am extremely excited and thrilled of our sessions and weeks to come. You will be my guide so I can learn with wisdom the miracles of what our body can do by healing and taking care of it how it deserves to be. Thank you again for an incredible journey that starts today."-  Daiana Quiceno, Fortune International Realty and Pregnant Goddess
---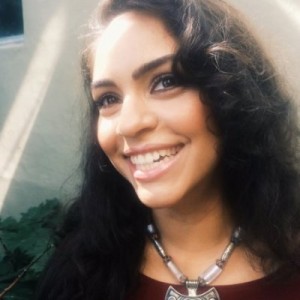 "Today I experienced deep healing with Michelle Alva. I was on her table, completely surrendered, which is a feeling that I don't often get to experience in my day to day life. I got in touch with parts of myself I didn't even know existed, parts of myself that I didn't even know needed tending. Michelle's intuitive manner and deep, deep love and care, allowed those things to surface and allowed me to embrace them and integrate them as part of my entire self. Thank you Michelle!"- Nadia Payan, Artist and Graphic Designer

---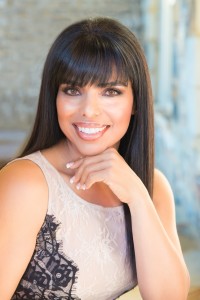 "From the moment that I met Michelle, it was clear to me that she is a very open hearted and kind individual.  Her authenticity lends itself towards feeling very comfortable in her presence. She is vibrant and her positive energy is uplifting.
---
---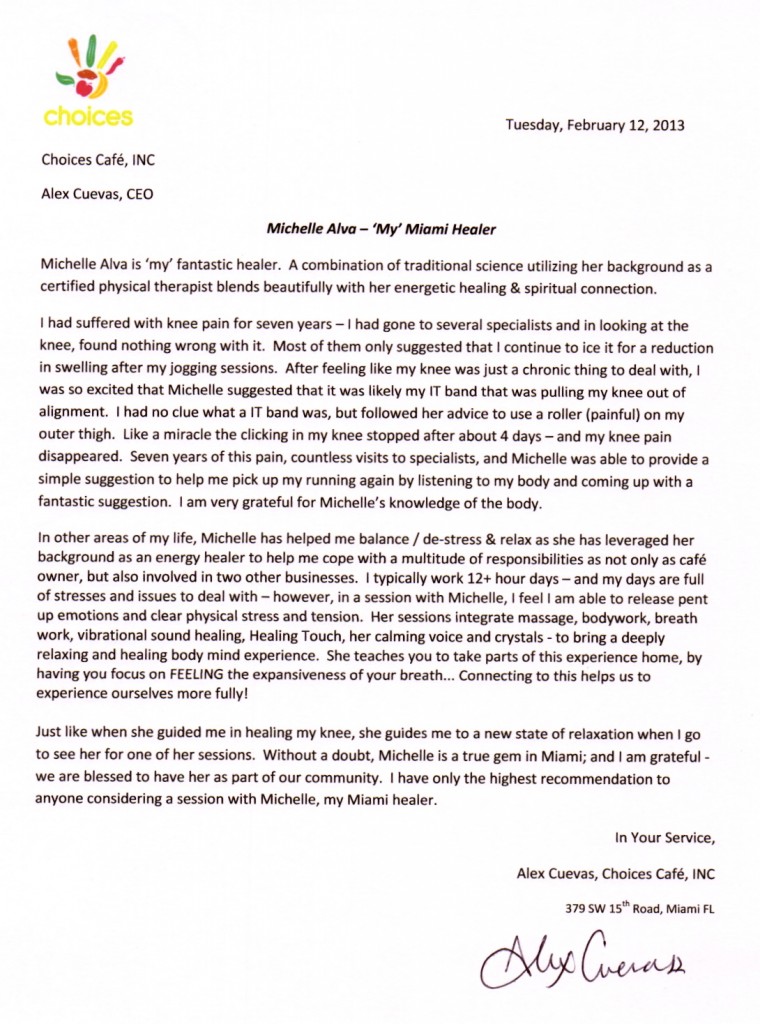 ---
"When I first met Michelle Alva, I had no idea how powerful a session would be with her. It is hard to put a label on Michelle, because she is so much more than a physical therapist, bodyworker and energy healer. She is a Goddess!
First of all, her sensitive touch reaches deeply into your soul. She helps you to open up completely through breathing with you and then she allows you to let go of any inhibitions. She places your arms and legs in the most comfortable positions so you don't even have to think about them. I never had anyone do that before. While she was working on me, I felt my body floating on the table. My body felt as light as a feather in mid-air. It was as if I were tapping into a higher spiritual frequency of my own healing capabilities. It felt very soothing and calming. When it was over, I did not want to get off the table.
If you want to open your heart and soul and let your body heal itself through the love and caring of someone who is 100% nurturing and there FOR you, Michelle is the person to see! She is a true healer, and as I said there is no way to put a label on what she does.
–Kathryn Howard
---
"I initially came to Michelle to receive her help in turning my unborn baby around in my belly from front-facing (posterior) to back-facing (anterior) in preparation for birth.  After just a few minutes of speaking with Michelle, she quickly got to the heart of the matter.  Our conversation had nothing at all to do with which direction my baby was facing, but rather where my mindset was at.  After just a few minutes, she was able to tailor suit the session to my true needs.  I left feeling an immense sense of freedom and confidence in myself and in my upcoming birth… and of course a few days later I happily learned that my baby had turned around!  Her approach is very unique and very rewarding." –
Daphna Gutman,
Miami Beach

---
"My dear Michelle. Thank you so so so much for yesterday's Integrative Energy Healing Session with Emotional Clearing. I feel I AM a new ME! You have no idea! Like a butterfly coming out of it's shell! I feel so peaceful today! No anxiety! There was one moment of anger today and I went back into my positive affirmations that you taught me yesterday, and it helped me so much! And, the pain I had on my shoulder is completely gone! Thank You Michelle!" – Cecilia Palacios – Personal Trainer, Health and Wellness Coach and Stroller Fit Instructor
---
"Michelle's overarching spiritual depth and honesty held such beautiful space at the Awaken Your Divine Feminine Power Workshop. She is an incredible public speaker and has an unbelievable talent at translating such profound concepts into works that are easily understood and digested… wow! Thank you! Overall, really so grateful that I attended and your sense of leadership and effortless flow really made it a remarkable workshop…very creative & in line w/ our feminine essence, indeed! Keep up the great work!" – Eileen Moran, Entrepreneur- Sustainable Style & Healing Arts  www.origintwentythree.com and www.nowshowcase.com
---
"The way that Michelle guided me and the exercises she taught me during the session made me free myself from the emotional and mental hooks of my past. I feel reborn and as though I have a new soul.
I have a new outlook on my life, family and friends' relationships. And I have a new affirmation, "I am a unique and amazing person!" Nicholas V.
---
"I just received an Integrative Energy Healing and Holistic Physical Therapy Session with Michelle Alva. She is a knowledgeable Physical Therapist and gifted Healer who nurtured my soul, my emotional body and my pelvic floor. Michelle helped me release anxiety about my upcoming test and connect with my higher self. Thank You Michelle!" –Georgina Sanchez, Reiki Master
---
"A session with Michelle Alva awakens your inner goddess. Reminds you of who you are and propels you to move forward in your journey with renewed empowerment and a sense of fearlessness. I am grateful that we crossed paths looking forward to more sessions. Thank you Michelle!."– Yvette Tita

---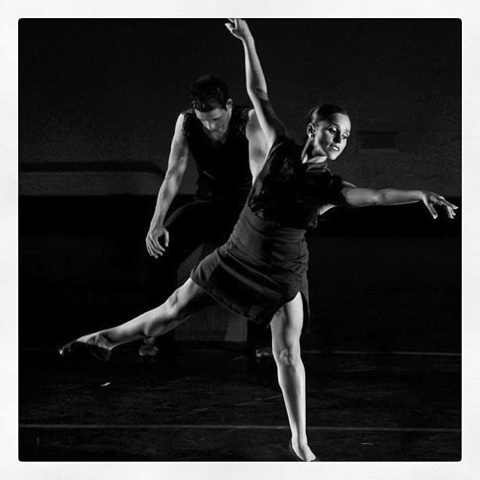 "When I first met Michelle I was very skeptical and afraid of the unknown, let alone trusting anyone. The first thing I remember was her incredible welcoming smile and peaceful way about her. Immediately I knew I was in for a long incredible journey to better myself and to heal deep within. Michelle has not only become a great friend, but a mentor who has guided me through many obstacles. Her healing gifts are a blessing to me and I'm sure anyone who has had the privilege of having a one on one session with her would strongly agree. Michelle has helped me to 'Let go' in so many levels. Her energy is so powerful she transmits positive rays into ones heart. At least for me she has. She has helped me release emotions I had held on from my past and has taught me how to breathe and appreciate life. She has taught me how to love again. Never in a million years would I even think of going to someone to 'let go' or love… Michelle has been a blessing in my life and I'm forever grateful to have crossed paths with such a positive being. I strongly recommend everyone to at least go see Michelle in a session and you will see what I'm talking about. Thank you Michelle for helping me find the Light."-Cherilyn Marrocco, Artistic Director/Owner of MAD Dance Inc. www.maddancemiami.com
---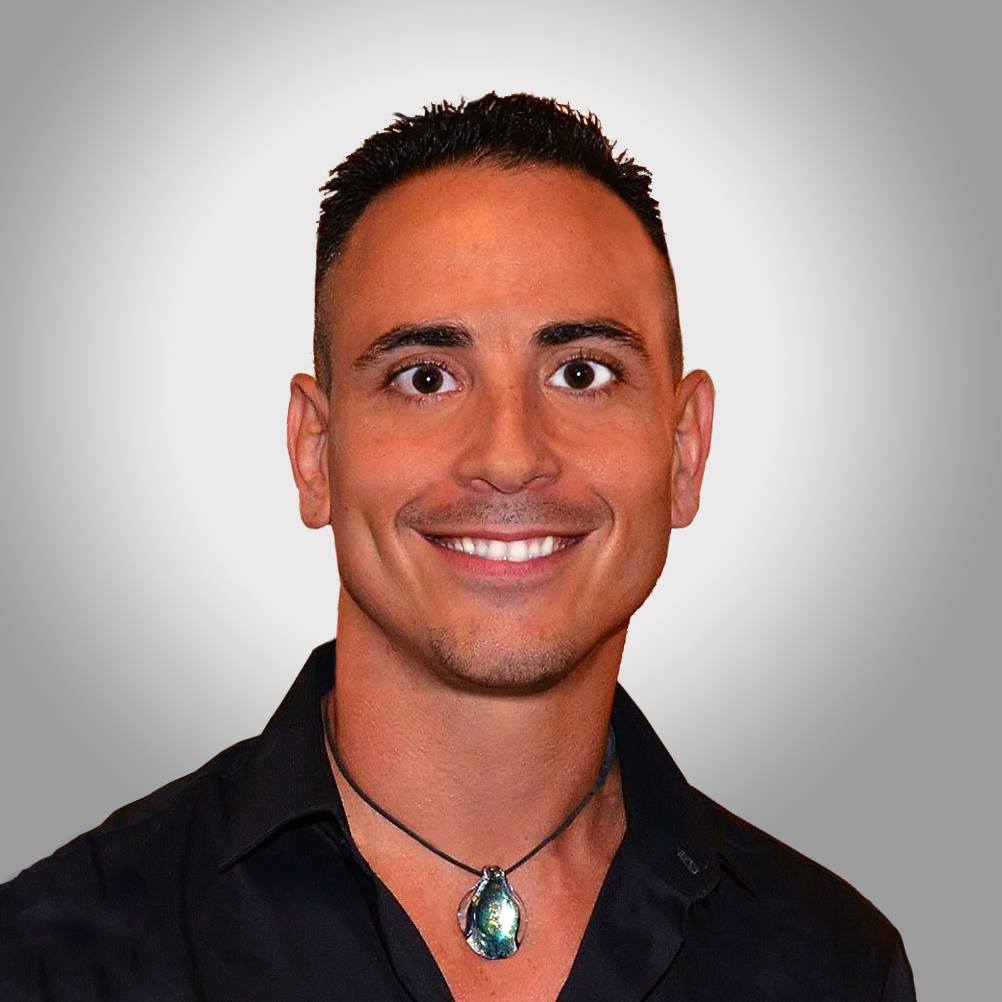 "Michelle is a remarkably sensitive and intuitive healer. Her passion and energy are inspiring. She is a true Goddess representing the Divine Feminine and radiating this essence for women to awaken to their own Divine Feminine and for men to learn to honor and respect this wonderful quality. I am deeply touched and honored to have connected with Michelle as she is a leader of high integrity. I encourage everyone to work with her as I know their lives will be seriously uplifted and transformed!" – Vincent Bellitto, Life, Business and Recovery Coach. Author of I Know My Purpose. www.iknowmypurpose.com

---
"I've had many standard massages before, but my first Integrative Energy Healing treatment with Michelle Alva introduced me to an entirely new, extremely effective modality, opening the floodgates that had been locked for years and allowing both the emotional and physical weight I was carrying to be released. Through her unique, intuitive and nurturing combination of breath work, massage technique and coaching through the session, it was like a spiritually interactive way to move past fear and let go of pain and grief that spoke directly to my heart and soul. I came out of the session feeling lighter, stronger, more sensual and totally inspired.
I highly recommend Michelle Alva to anyone looking for a safe space for an incredible liberation of mind, body and spirit." – Alison Lessard, Certified Holistic Health Coach, www.theholisticheroine.com
---
Little did I know about Healing Energy prior to meeting Michelle, and let me just say it's an understatement to say that she blew me away. I was a little skeptical about Healing Energy, yet she explained how we all have Chakras and energy fields and that when in balance, they can make us feel our very best. Without saying one word to her, she automatically knew which areas of my body and which Chakras needed work. She was 100% accurate, which took me by surprise fading the skepticism away. What Michelle does is truly a unique gift that one can only understand once we have an interaction with her. Her charismatic and nurturing ways made me feel at peace and comfortable enough to let go, which is something that doesn't come easy to me. Michelle gave me the confidence and boost I needed to feel that I can accomplish anything I set my mind to and that is something that I am doing at this very moment. She has given me the wings and that extra push needed to learn to fly on my own. Meeting her has definitely been a true blessing.-Jennifer Gasca
---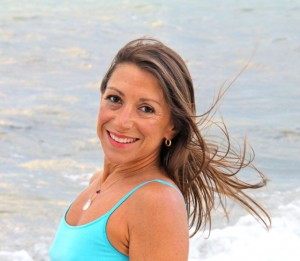 "Words cannot express how I feel after my Integrative Energy Healing Session with Michelle. She IS a highly intuitive being, addressing exactly what her clients need. I never shared where I ached or what I was feeling, yet  she immediately honed in and cleared all my discomfort. She knew exactly what my bodies needed. I released blockages and found a blissful state. Thank you soul sister for allowing my energy to flow effortlessly once more. You are heaven sent."–Ana M Vidal, Quantum Energy Facilitator and Raw Food Chef

---
"I wanted first to thank you Michelle from the bottom of my soul. You have helped me to begin the changes in my life. I want you to know where I was before, how I experienced a session and where I am at right now a week later. Before I walked through her door I was literally a hot mess. I was in physical pain from the back of my head down my left arm. Dizziness, electrical tingles down to my fingers. My internal dialogue was at an all-time high. Yeah hot mess may have been an understatement. I tried reading books on positivity and eastern philosophy. I tried exercise. I was eating myself alive from the inside out. Doctors were at a loss as to the cause of my headaches and nerve issues. MRI's and PT couldn't nail down the cause of my "disappearing" pulse on my left side. I would cry at the drop of a hat (happy, sad it didn't matter). I was in total chaos and manifesting it on others. WOW Doom and Gloom!
Well it gets better. No Really it gets better. A new friend and mutual acquaintance introduced me to Michelle. My first interaction a short phone call. Her voice was calming, sincere, and honest. And so the process was beginning to unfold. It was like I had become a bottle of soda shaken (for years) and the top was being loosened. My tears started to flow and Michelle supported it, and went on to explain that tears release cortisol and help alleviate stress. By the end of our call I was ready and eager, and our appointment was set. The rest of that day I had hope. For the 1st time in a long time I didn't feel crazy. Don't get me wrong that moment wasn't the bright light from above, angels singing and what not. I was nervous, apprehensive. I was afraid of what would come out in the session. That's when I knew it was definitely time to let go! I was tired of being frustrated. It was draining me emotionally as well as physically. Over the next few days I began to get more and more comfortable with whatever might happen. I just wanted to feel a sense of peace for once even if it was just for a moment.
Sunday morning arrived and the drive to my session was surreal. It was warm, sunny and rainy at the same time (ok I live in Florida, but coming from LA a few months ago raining and sunny….ODD!). The colors of the world seemed more vibrant. It was crazy there were maybe two cars on the freeway I was noticing everything. Needless to say I arrived with time to spare. Now for the part that makes this letter a reality.
Michelle greeted me with open arms (Literally) and just so much warmth and support. No judgment. Brace yourselves……YUP waterworks. I started tearing up instantly. My body and soul were just ready to give in and shed my past. We sat for a moment and talked about my physical self. She listened completely not just to my words but to what my body was telling her "Hey she carries everything on her shoulders and neck, and she is killing us". Michelle's background in PT was an added plus to her natural and energetic qualities. She took her time showing me some conventional stretches to open my chest and shoulders and elongate my neck. I do them each morning now and they are awesome! What happened next was pure energetic release and healing facilitated by a very passionate and supportive goddess. We began with positioning and breathing. Opening the chest and pelvis. While the actual stretch felt great the vibrational breathing and Michelle's channeling is what caused the proverbial soda top to pop. My body began to tingle warm with waves of gentle currents or light pulsing from my fingertips through my arms and balls of my feet. It was as if she had physically climbed into my soul and started reading everything I tried to hide from the world and myself. Through all the tears and choked up breathing she was there, present nonjudgmental. I was like being in Mother Nature's arms. Her energy coursed through me telling my past its time. Ann is ready to move on so let's clear out. The sounds of OM chants and Michelle's guidance took me to a different level of awareness. There was no chatter. NONE! I was floating. Totally aware of myself. I could feel everything every muscle twitch, each heartbeat, everything with such detail. At a point Michelle began some massage work on my neck, shoulders, and feet. And that really did it. Images of my past of things I hated about me quickly played through my head like a movie trailer on fast forward. As I mentioned before her ability to change my emotions and needs was nuts. She put on music I heard in my mind or knew I needed to hear. There was a particular point on my foot. I don't know if it is an actual trigger point but for me it was another release valve. The combination of the music, the scent of lavender and sage, Michelle's touch, and the vibrational breathing she taught me earlier stopped the movie trailer twirling in my head. It shifted my mind. I saw a dark space like an opening in a bush or a tunnel in a dense forest. I wanted to climb into it. It was calming. Please keep in mind through this session I was a sobbing, but a sob has never felt so good! There is one image I can't get out of my mind to this day that I still can't explain a woman faceless, but with wild hair dancing or floating in water. Michelle's gentle, loving guidance helped me get out of my own way. It was like she had created this bubble of protection around us. She energetically and spiritually held my hand as I emotionally purged my soul. I cannot thank her enough for sharing her gift of healing with me.
So where am I now? That one session has absolutely without a doubt changed my life. I am inspired; I have the ability to appreciate myself. I smile all the time now. I am taking time for me to meditate 10 to 20 mins a day. Making sure to spend at least an hour in nature. Most important to me I have had the ability to control my inner chatter and calm myself by using the vibrational breathing techniques Michelle taught me in our session. For an extra boost I use her guided meditations at home. Monday I went to see a specialized neurologist (as if a neurologist isn't specialized enough). This doctor found my missing pulse! It has barely been detectable by 3 medical professionals since Nov of 2011 when my neck/shoulder issues started. If that isn't awesome and a testament to Michelle's abilities as a healer and the bodies desire for balance my blood pressure readings are pretty telling. My last doctor apt before my session was Thursday Sept. 6th. My blood pressure at that apt was 128/80. I mentioned before I went to see a vascular neurologist the day after my "shedding" and drum roll please……..my BP was 109/77. Let me say that again 109/77! It's amazing. As Michelle explained it to me not amazing as much as it is your body and soul's desire to heal and balance itself! I know so simple yet we as specie make it so flipping complicated. To anyone who reads this first off know it's for a reason. There are no coincidences we manifest everything through conscious thoughts and our chatter. If you are thinking of releasing and letting go of the past baggage. DO IT!! Michelle's warmth, passion, and genuine desire to facilitate healing in a safe space are UN paralled. She truly loves to see people accept their ability to get out of their own way and heal themselves. Even more cool she knows everyone is capable of loving themselves and healing themselves. Thank you Michelle for helping me get out of my own way and showing me I am a blessing. Much Love and Light!"
Ann Flores
Watch Video Testimonial HERE.

---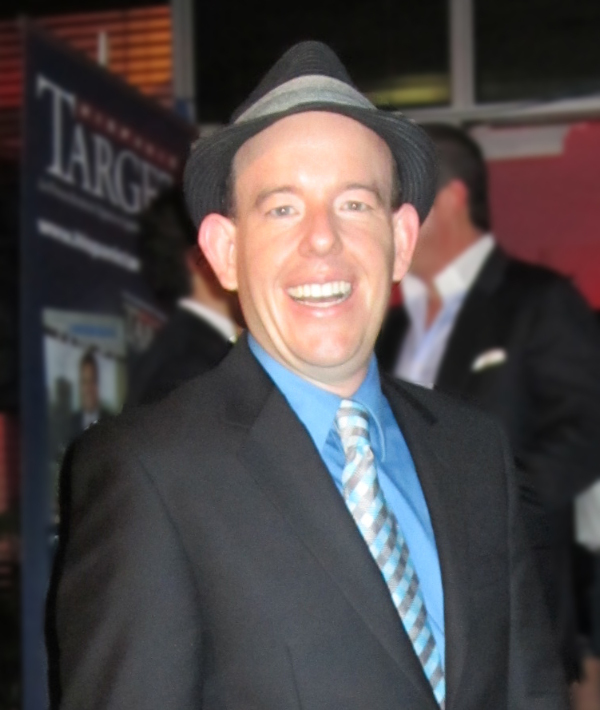 "Have you ever met someone who is "Spontaneously Amazing?"
Michelle's lectures are a delicious reminder of what it means to live life by being present and aware in every moment. Her ability to feel her way through you and open your emotions to the present is a rare gift. Her words plant seeds in your heart that germinate after your initial experience. You will wonder where this beautiful garden came from? Then you will be reminded of the source. As an executive coach, it is my job to listen to one word and hear two or three.
That requires deep presence and openness to my clients. When emotions in my life start to block that flow, Michelle is there to clean, remove, process and expand my emotional capacity. Life gave me a great gift when I randomly met Michelle at an event. You can meet her anytime at one of her free lectures at the Canyon Ranch or book an energy healing session with her right now. Michelle is my emotional oil change that keeps me running at my best. She be that for you too!"
Juicy regards, Matthew W. Hoelscher,
President – Miami Executive Coach.
Sign up for my "Weekly Reflection" at www.miamiexecutivecoach.com
---
"I just finished a session with Michelle Alva. It's difficult to describe with words what Michelle does for you because it is more of a feeling than a thought! To me, she helps me to connect with my very essence, with what I really am, with the most profound part of me. It is the power of breath in combination with the massage of her powerful hands, the music so well chosen and the vibrations of the crystal bowl, that all gives you so much sentiment.
This feeling of depth within your own self, of mental clarity, of liberation of the physical tensions, of pure alignment of the body in sync with the spirit. It is a unique life experience that I highly recommend to everybody. It is a gift for your body, mind and spirit. Thank you, Michelle, for your work of helping others that you so generously give."
Miriam Mengotti,
Yoga Master in Key Biscayne http://www.apustrek.com/index.html
---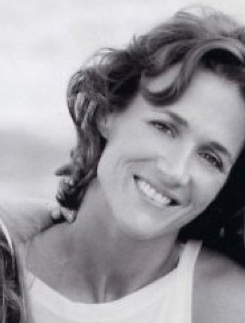 "Working with Michelle has always been such a joy and gift! Several years ago I met her as a substitute yoga teacher and was immediately attracted to her energy and vitality. Recently, Michelle has been doing healing energy sessions on both my daughter and myself and every session has been incredible.  Michelle has developed her own practice based on both credible scientific data as well as her own experience and wisdom. She guides us with breath awareness, affirmations and imagery and teaches us techniques to release pent up emotions and pain.
Each session is unique and yet effective at lowering our stress levels and helping us to connect our inner voice and wisdom. At times I feel an overwhelming sense of energy flowing through my body and an opening in my heart.  Tears of joy, sadness, happiness or whatever comes up may flow at times but at the end of every session I feel a profound sense of comfort, support, gratitude and love. Michelle is a gifted and intuitive healer and teacher. Moreover, she is a friend that I am extremely grateful to have in my life."
Maria Lowe, Access Consciousness Facilitator and Healer

Key Biscayne
---
"It was not a therapy session, but a profound experience of immersing oneself inwards. Michelle has that beneficial power to guide you through her words to a place that all people should frequent often … a warm home inside where one feels very good, very loved, and accepted by oneself and the Universe. One emerges completely renewed with a clear understanding of the potential one has for happiness, which always comes from within through her energy healing sessions."
Thank you, Michelle!
Marcel CR