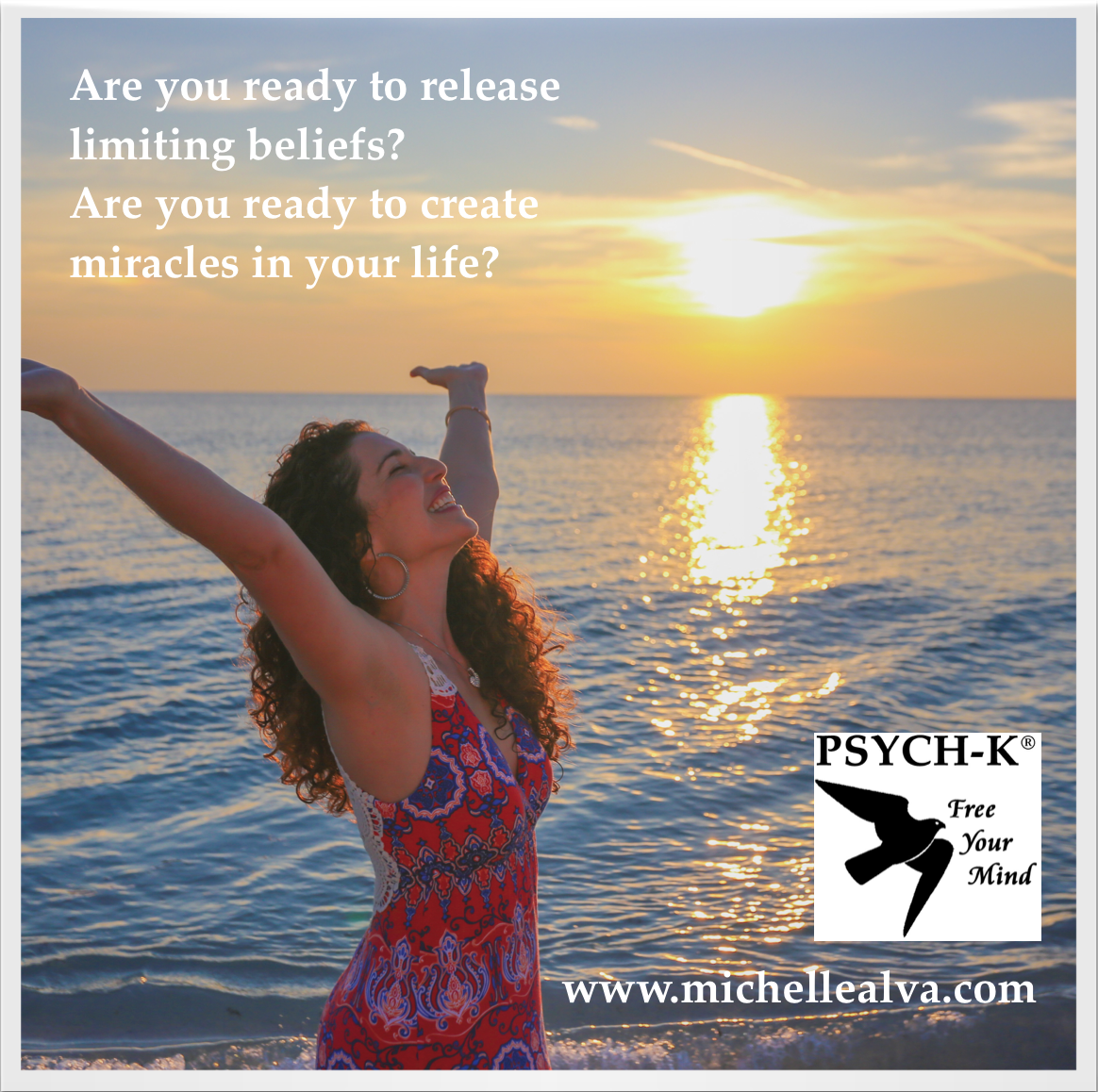 Are you ready and willing to release and transform major trauma, anxiety, allergies, hypersensitivities, chronic disease, depression, and stuck emotions with easy, quick and effective energy based techniques?
"PSYCH-K® represents one of the most important, efficient, effective, and rapid change processes that is available today on this planet. PSYCH-K® is an opportunity and a return to heaven process.
 Heaven isn't when you die and leave here, Heaven is when you are born into here, because when you are born into this world, you become a creative entity.
You can create the world. This is what PSYCH-K® is all about. If you're not creating something you desire, okay then change the program and create something better." – Dr. Bruce Lipton, Author of The Biology Of Belief and The Honey Moon Effect: The Science Of Creating Heaven On Earth
"The overall mission of PSYCH-K is to Nurture Sacred Global Evolution. To be more specific, I have noticed that many people seem to have forgotten their true identity as spiritual beings having a human experience. When your subconscious beliefs are aligned with this fundamental truth, you will be freed from a kind of prison of limiting beliefs. These beliefs can limit who you are, as well as who you want to be."-Rob Williams, Originator of PSYCH-K®
"Imagine a world where everyone lives in peace, harmony and respect for our planet, for ourselves and for others.  Because of what we have learned recently from neuroscience, behavioral science, cellular biology, and quantum physics, we now know how to utilize the power of our sub-conscious mind to create "Heaven On Earth.
PSYCH-K® is a rapid change process that combines the power of the sub-conscious mind, the whole-brain state and high speed mindset change to generate sustainability, creative thinking, and inspired action.
This unique combination of mind management tools provide an effective and powerful system for transformation on a local and global scale.
The PSYCH-K® processes focuses on the sub-conscious mind rather than the conscious, and by creating a more whole-brain state, the sub-conscious becomes receptive to new beliefs rewiring the mind to be open to new ideas, greater empathy, expanded creativity and collaboration.
Since your sub-conscious beliefs determine what you can achieve in all areas of your life such as your health, self-esteem, relationships, financial prosperity and deepest spiritual understandings, they are a vital aspect to change for deep and profound life transformation and creating a life you love."-Rob Williams, Originator of PSCYH-K®
 Schedule a life-changing PSYCH-K® Process now with Michelle Alva, PSYCH-K® Facilitator at info@michellealva.com. Long-distance sessions via phone or Skype and in-person sessions in the South Florida area are available.