Mindfulness Meditation has changed my life! It comes in many forms… we can meditate through singing, chanting, playing a drum, breathing… all of them bring us to the same place… awareness of the present moment and our magical and miraculous essence of who we are! I am so inspired during my meditations, I share with you here for FREE these powerful meditations to empower, heal and uplift us in different ways, even to uplift our planet! Let me know how they benefit you and share them with a friend in need. Thank you for your choosing to connect inside for as we do this, we heal each other and our world.-Michelle Alva
CLICK On The Picture Of The Guided Meditation You Wish to Listen To NOW and Download For FREE:
You'll be guided through each of the meditations to become more aware of your intuition, soul connection and release and process emotional pain and stress of the past. Michelle's soothing voice and healing vibration guides you through a journey using highly effective, science based techniques that she has developed from her over 20 years experience in Mind-Body-Spirit Medicine to quickly and easily flush out physical tensions, emotional baggage and release mental/energetic blocks. Sub-conscious programs will be re-wired so that you align to your purpose and authentic/soul self. Balance and harmonize while also experiencing total bliss!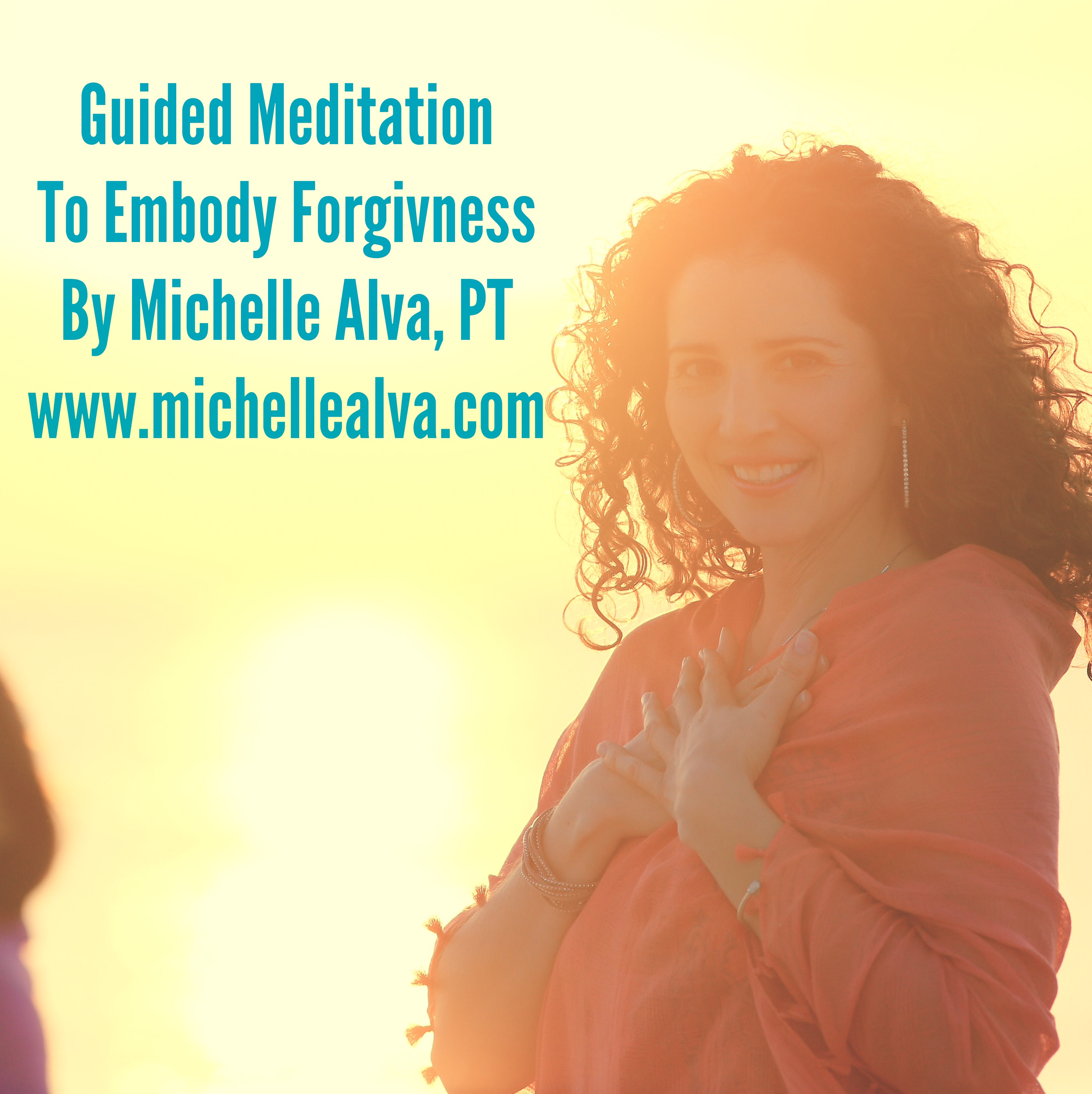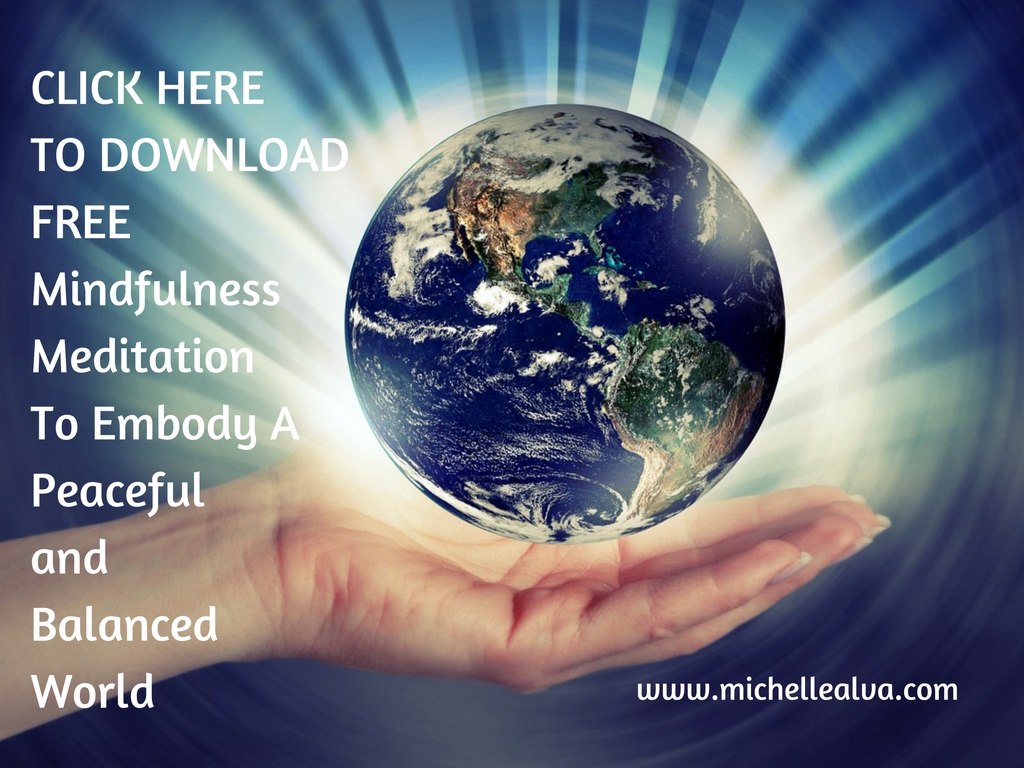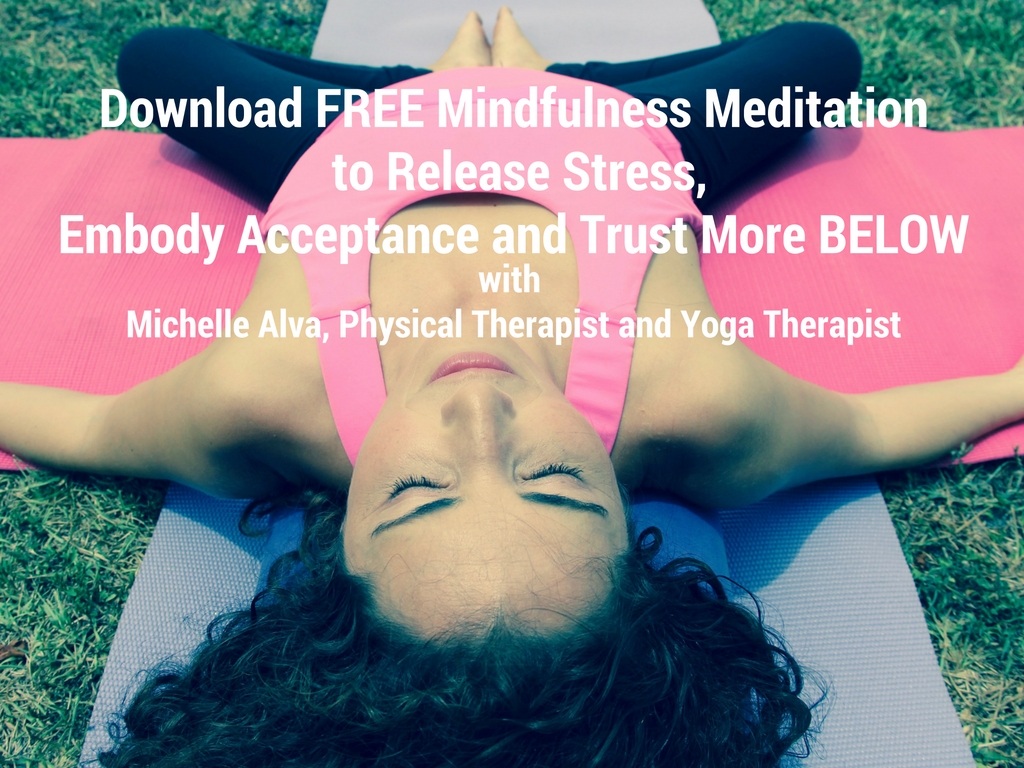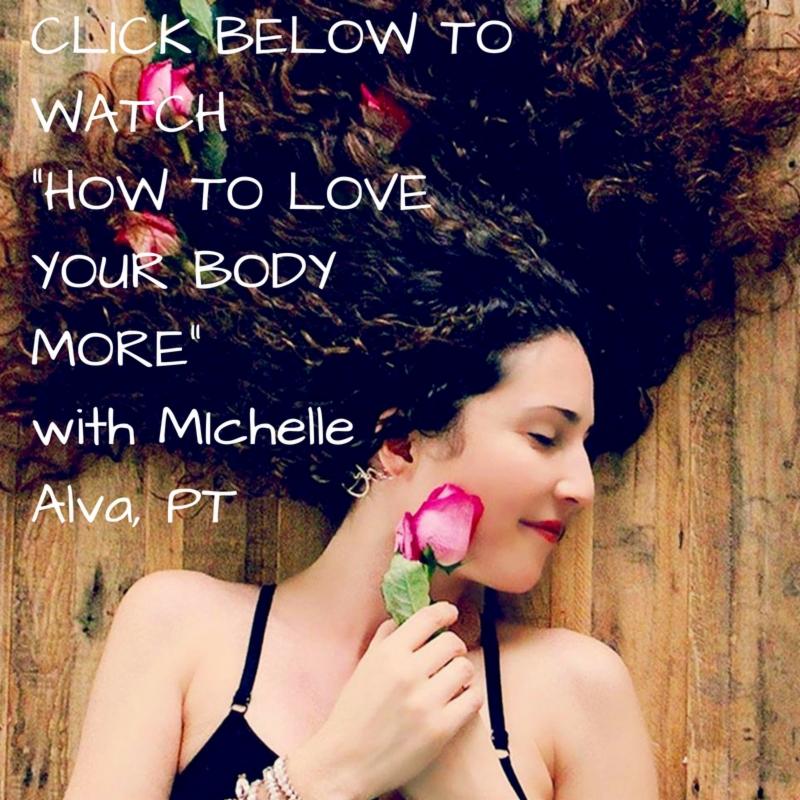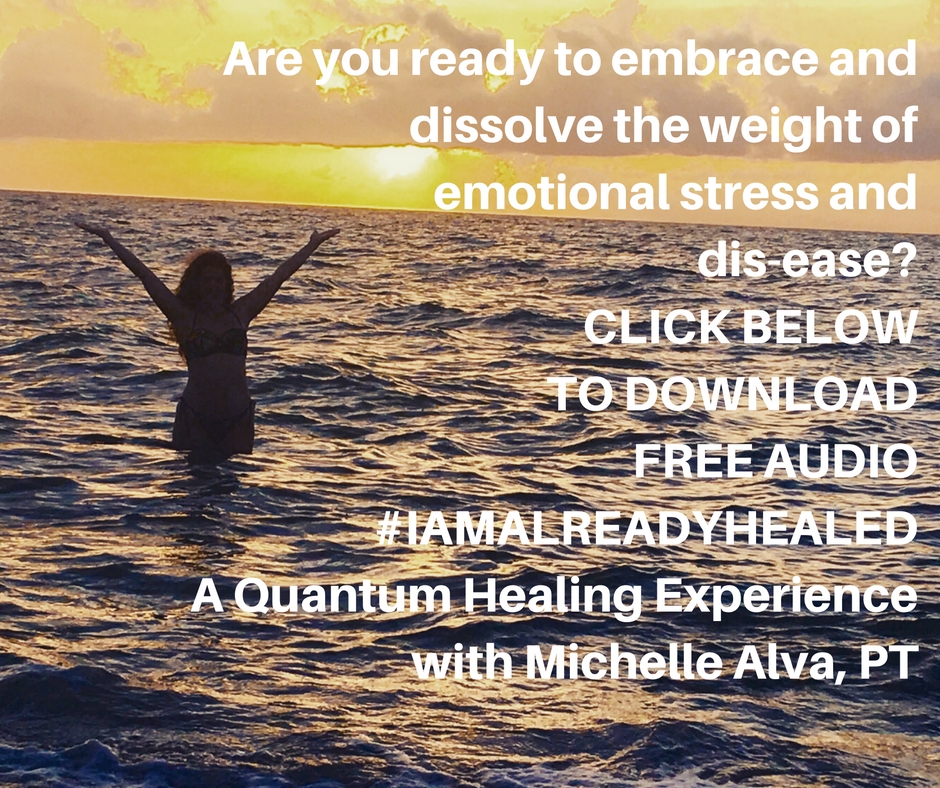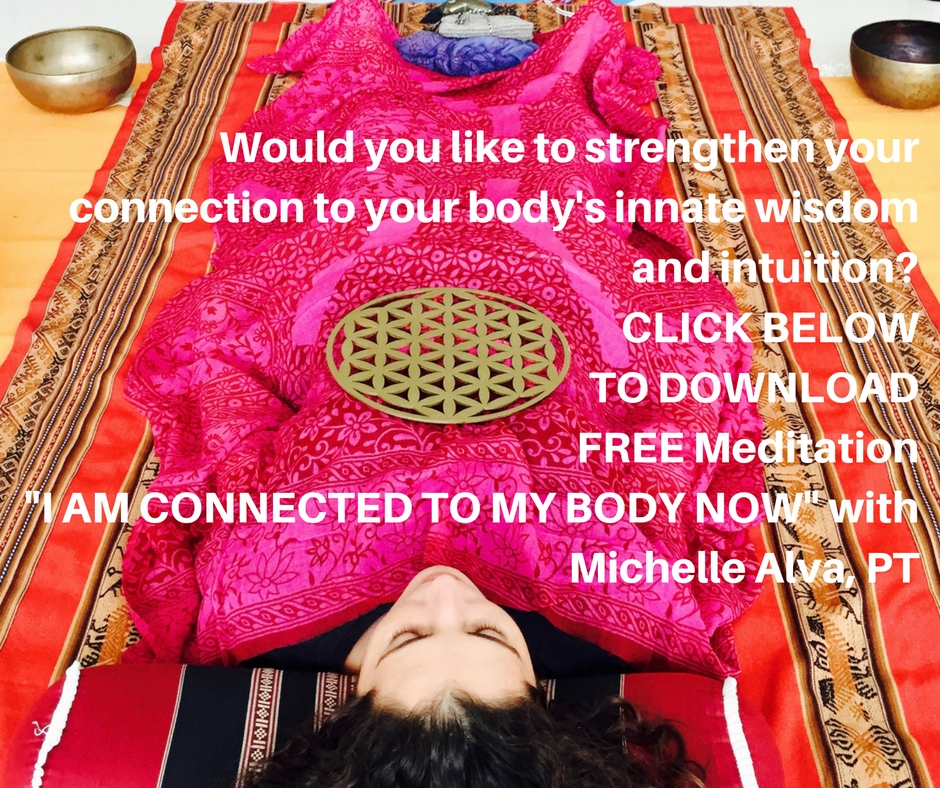 Testimonial:
"Hi Michelle! I heard the guided meditation "Raise Self-Worth and Embody "I AM WORTHY" this morning. It was so invigorating!! Not only were your words very empowering but the way in which you delivered them kept me engaged the whole way through. I also thought the music was very appropriate and marked the pace of the meditation. I'm going to listen to it tomorrow again Thank you!!!- Ximena Castillo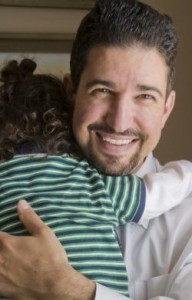 "Michelle Alva has a wonderful playful and rejuvenating nature. She easily helps you navigate through life's stressful tendencies with her Free Yourself guided meditations. She makes the moment present and sacred." Rabbi Marc Labowitz, Rabbi of Temple Adath Or (TAO) Center
"Michelle Alva's meditation CD is very relaxing, healing and empowering for me. I am in a very stressful stage of life right now and it helps bring me peace. Thank you for sharing with the world your spirit connection and gift." Anne S. 
"Michelle's Free Yourself guided meditations have helped me in more ways than I could have possibly imagined! I always wanted to meditate on daily basis, but I had a difficult time committing to it. Once I purchased the CD, I have been able to commit to a daily mediation for over a month now, with Michelle as my guide.The results are amazing. I feel more relaxed and centered and when I encounter a stressful situation, I am better able to respond with calmness instead of panic.I love the meditations so much that I added them to my iPhone so I can listen to them anywhere or any time I need to relax or re-focus my attention.Thank you Michelle for sharing your healing and relaxing techniques with the world!"  Allison Semancik, President of Idea Sprouts Marketing.   www.ideasproutsmarketing.com
"This is a beautiful meditation celebrating forgiveness (as only the hurt hurt) and unconditional love within and throughout. the getting hurt. the getting lost. the getting exhausted. the sitting with it. the healing with it. the allowing it. the bringing love to it. the transforming it. the unifying ourself with our true oneness again. its hard to believe we both started our journey in PT school. and years later the path coincides. reminding one another of our light. this is a truly beautiful meditation. so blessed to know you. Thank you Michelle!" – Naomi S, PT
"Michelle's guided meditations are food for the soul.  Free Yourself is not a traditional meditation CD. The  messages are unique and empowering. Listening to it makes me feel relaxed, re-energized, and capable of sharing my unique gifts with the world. I live a fast-paced life and Free Yourself helps me stay on track while appreciating the beauty that lives in each moment." Dr. Sonjia Kenya, best-selling author of Sex in South Beachand founder of the School for Sensual Satisfaction.www.DrSonjia.com
"At the end of a full day of Doing, Michelle's guided meditations invite me to BE…be in stillness, be with my body and open my heart.  Michelle's meditations are like fresh clear water washing over me…guiding me to the stillness within the Greatness of full and active living where I am recharged for the next exciting adventure!" – Julie Keniry
"I listened to this beauuuutiful CD Sunday morning. It IS the finest guided meditation I've ever had the pleasure to hear. Soft charming voice, explicit pronunciation of words gives you a safe place to go to time and again. Thank you, thank you Michelle Alva." – Andrew I.
De-Stress, Relax, Release Tension and Feel Lighter with Free Yourself Guided Meditations