I am Michelle Alva, a licensed physical therapist for over 23 years. I have created this safe-haven for your self-healing journey. It's time to empower, energize and heal from the inside out.
As the creator of The Alva Method Of Self-Empowered Healing, I am passionate about my intention to educate and empower women to learn how to heal themselves, using the latest in science, practical and experiential methods. On your journey to self-repair, I will guide you to connect with your body and feminine essence, while embracing spirituality, balance and sexuality. You will feel empowered to let go of crippling past emotions, deepen your heart and soul connection, and live a richer, more fulfilling and healthy life.
This is done by integrating the latest in science with ancient wisdom modalities such as energy healing, NLP (Neuro-Linguistic Programming), hypnosis, shamanic based rituals, sound healing, Yoga, mindfulness, meditation, belly dance, and Tantra.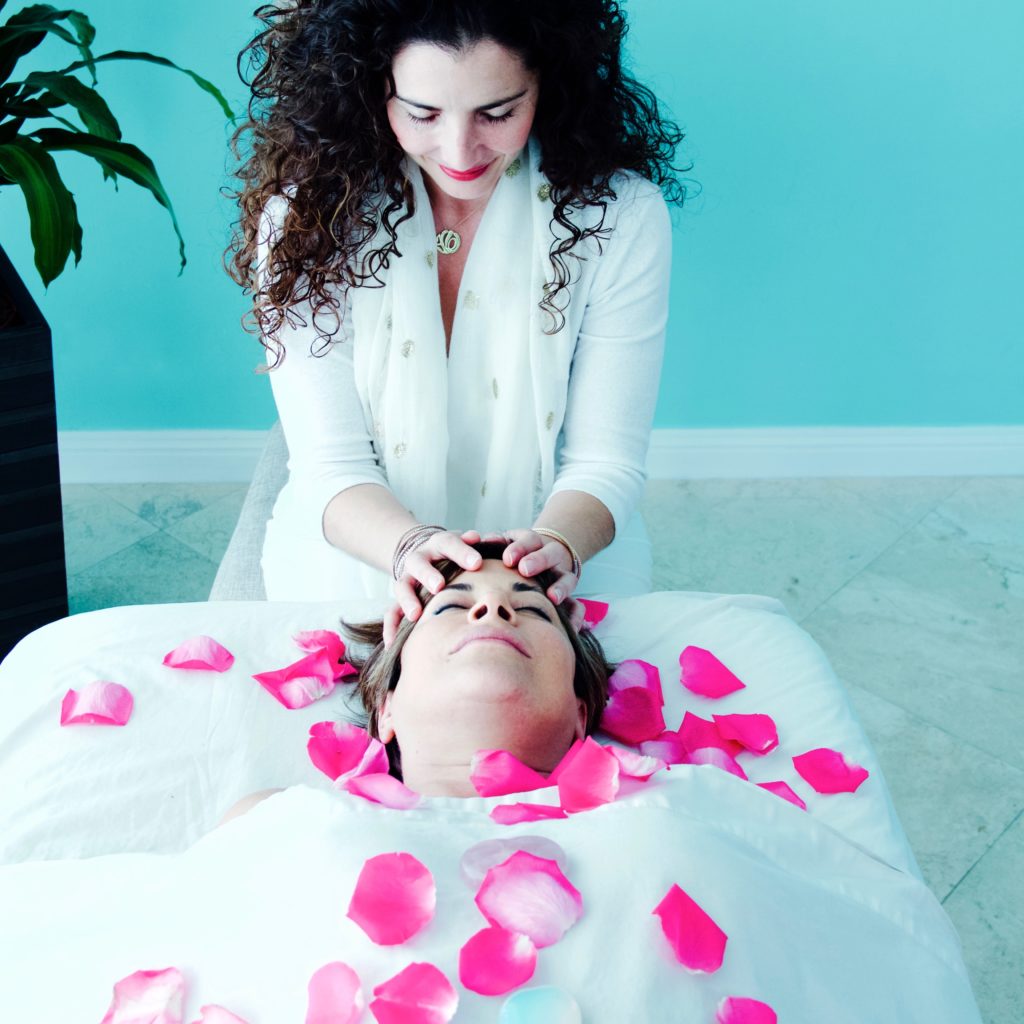 My Story:
As a teenager, I experienced feelings of abandonment, stemming from my parents' divorce. My dad moved to Peru and I missed him so much. I didn't realize then how his absence in my teenage years would later impact my relationships. In addition to that, a traumatic first sexual experience, resulted in shame, guilt and the feeling that I was "damaged goods."
These life events distorted my perception and led me to look for love outside myself, become co-dependent in my relationships and my harshest critic.
I became an angry, unfulfilled woman, with a lot of repressed sadness. Years later, thanks to yoga and breathwork, I had a life-changing experience.  I realized how holding on to emotions (which are energy), and painful memories, could manifest into chronic pain IN OUR BODY TISSUES! I had a first-hand experience of this in my pelvic floor, and became interested in learning everything I could about the mind-body connection, energy, how our thoughts and emotions affect our chronic pain, pelvic pain, sexual pain, libido, ability to give birth and labor, and our ability to heal and experience joy!
All this led me to seek outside the box of traditional physical therapy, and learn about Yoga, Mindfulness Meditation, Energy Medicine, Sound Healing, Shamanism, Psych-K®, Energy Psychology, Neuroscience and even Belly Dance! My physical therapy background provided an in-depth knowledge of the physical body and bio-mechanics. However, it was lacking the awareness that we are mostly made up of energy (99.9999%) and the importance of guiding clients to shift their own perceptions and beliefs ABOUT THEIR PAIN, to create rapid healing results IN THEIR PHYSICAL BODY.
Out of my own desire to search for something even more effective and innate, I was inspired to create a new way of Healing INTEGRATIVELY, and The Alva Method was born after 21 years. This method is all about giving the power back to the individual and teaching them to be their own shaman, their own source of intuitive guidance, self-empowerment and transformation.
Imagine living your life guided by what's true and authentic to you, by saying yes to you, and not feeling guilty about that, being "Soulfish" as I like to call it. Shamelessly and freely being YOU!
Join me on this magical journey. You are your greatest source of healing, empowerment and transformation. I look forward to guiding you on your way to self-healing, via my one-on-one services, workshops, retreats, audio, video or group courses. I can't wait to show you how! I know this is exactly what's been missing in our "traditional health care" model. I feel strongly that this is what will save our future generations, as people become empowered to clear the chronic pain they've been holding for years.
CLICK HERE to listen and be inspired from testimonials of my clients who have created miraculous shifts from working with me in person and long distance over the phone! They all have said YES! to the embracing the unknown, to being open to the limitless possibilities that we can co-create when we turn on our innate healing power through the Alva Method!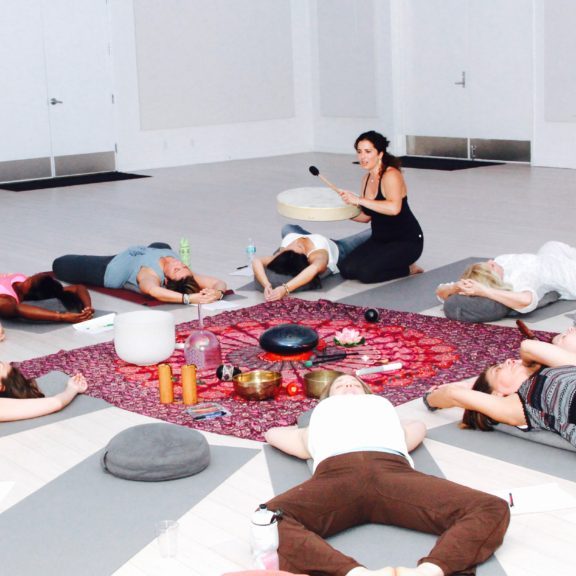 My diverse background has brought a deeper understanding of how to educate and empower individuals to create miracles in their lives. Learning the powerful influence of the mind and feelings allow us to gain a deeper understanding of what truly causes stress and the benefits of mind-body-spirit integration.
I have created practical, science based tools with rapid results for everyday living. It's time we live to the fullest with the highest degree of safety. With ease and effectiveness, we can co-create a more loving and peaceful world.
Providing one-on-one healing sessions locally in South Florida and long-distance via phone or Skype. I love offering "hands on" and experiential workshops, retreats and educational courses for healthcare professionals, corporate groups, and those who are interested in learning the latest science and integration of how to integrate ancient wisdom with the latest researched benefits in holistic and modern science approaches.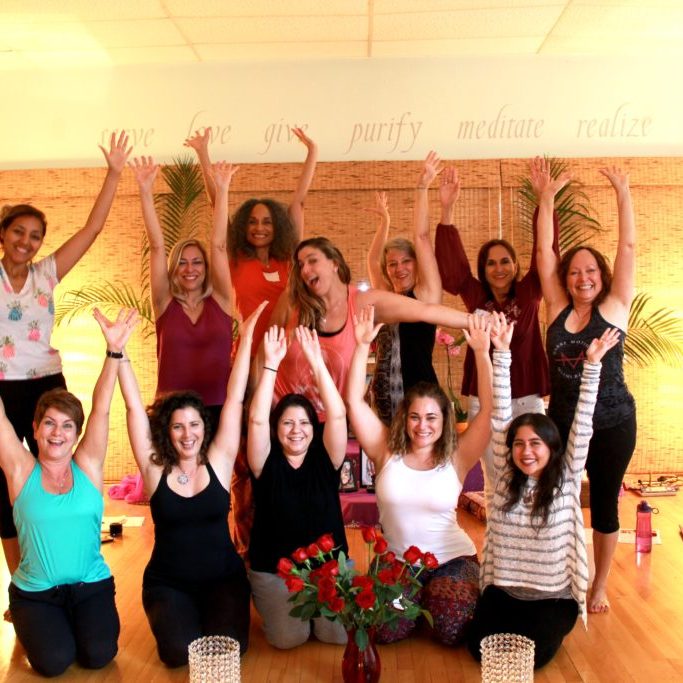 Join me on this beautiful journey, guided by your intuitive wisdom and body-breath connection, so we may all co-create a more loving and peaceful world for generations to come, one breath at a time!