Feel Stronger and Lighter Now!
Download FREE Audio "Empower Your Center, Ignite Your Soul's Joy" HERE! 
We value your privacy and would never spam you
Contact Michelle Alva, PT at
michelle@michellealva.com
1-800-978-0089
Empower, Energize and Heal From The Inside Out with Michelle Alva, Licensed Physical Therapist, Yoga Therapist for over 20 years and creator of The Alva Method Of Healing and Rapid Mindset Change Bodywork.
Michelle Alva is an intuitive channel of Divine Love and Healing Light. Her life's mission to share the safest, easiest and most effective healing and wellness approaches to align with one's True essence of who they are.
Her intention and passion is to teach people how to learn in practical and experiential ways how to harness one's natural energy, vitality and self-repair, self-healing resources. She does this by integrating the modern science of Physical Therapy with mind-body-spirit medicine and ancient wisdom approaches.
Her direct connection to Source, God, Angels and Spirit allows her to bring information from Higher Consciousness levels which brings a deeper meaning and benefit to her clients.
Michelle's life journey and suffering in her past, has taught her how important and miraculous life becomes when we focus inwards and take responsibility for the life we are creating. She has discovered how to be victorious, serve at our highest capacity and benefit everyone from running on fulfilled!
Her life experience and diverse professional background as a physical therapist working with children, infants and women for 20 years; an energy medicine practitioner, yoga therapist, belly dance teacher, sound therapist and infant massage instructor have brought her a deeper understanding of how to educate and empower individuals to create miracles in their lives through learning the powerful influence of the mind and our feelings over the body and gaining a deeper understanding of what truly causes stress and the benefits of mind-body-spirit medicine.
Michelle Alva, PT wrote Chapter 18 "How To Nurture Our Breasts, Heart, Lungs, and Lymph with Yoga and Belly Dance" for recently released Miami Breast Cancer Experts Book by Cindy Papale-Hammontree and Sabirina Hernandez-Cano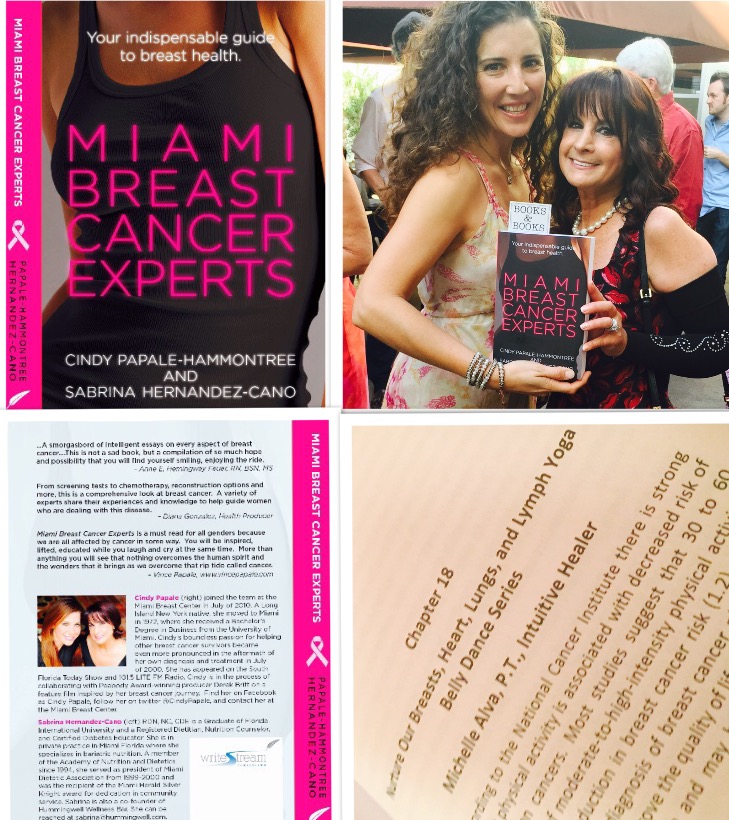 Michelle's Healing Work and work with Pregnant women Is Featured in Miami Herald and Brickell Magazine.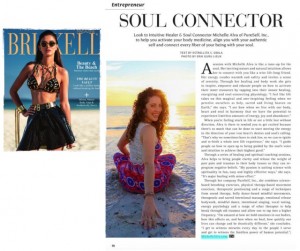 Michelle created SexySacredSensualYou®and Nurturing Moves® to heal our planet from repressed sexual shame. Her programs are a form of sacred and pleasurable fitness that also activates our innate healing power and facilitates in us the experience of divine connection, whole-being integration and balance.This experience of ourselves serves as a way for us to re-connect to our true nature that is energy and love.
Michelle has created practical tools for every day healing, living life to the fullest with the highest degree of safety, the most ease and effectiveness so we may all co-create a more loving and peaceful inner and outer world.
Michelle provides one-on-one healing sessions locally in South Florida and long-distance via phone or Skype.
Michelle loves to create and facilitate workshops, retreats and educational courses for health care professionals and corporate groups interested in learning how to implement ancient healing & holistic practices with traditional approaches. Michelle is a featured relationship expert and workshop facilitator for Cupid's Council.
"I just had my first Emotional Release Bodywork with Sound Therapy session with Michelle Alva, and I feel awesome! Michelle is a gifted therapist and healer who combines years of technical training as a physical therapist with her intuitive gifts in order to create one of the safest and most nurturing experiences I have had. Through her nurturing guidance, unique breathing technique and use of sound healing, I was able to release deeply held energies that needed to go. Thank you Michelle!"

Jeff Deen Sound Healer, Speaker, Musician
"Michelle is a powerful tribal, fairy-mother  guide for busy women looking to reconnect  with their purpose–quickly. I went into our  massage session with an open mind and l left    feeling like the one particular intention we set  was completely   healed. Michelle blows me  away with her ability  to give so    generously  and guide with a divine, motherly wisdom. She even read me like an Intuitive would, giving me crystalizing insight into my life and future. A massage and healing session with Michelle should be on everyone's bucket list–her channeled talents are a true gift from our Source."

Emily Nolan Smith Chief Empowerment Officer, My Kind Of Life
"Michelle is a powerhouse and a goddess, and her approach to one-on-one healing sessions is very unique and effective. From using instruments to chanting to massage to intuitive guidance, I know that Michelle will offer whatever I need in that moment for my best and highest. I leave her sessions feeling more clear, grounded, and loved. Thank you, Michelle, for the beautiful work you do!! You lift the world up!"

Jeska Brodbeck Yoga Teacher, Conscious Event Planner
I met Michelle at a Psych-K gathering after the end of our Pro class. She practically floated into the room and her smile could outdo any generator in a hurricane! I had a beautifully peaceful first session which took me to a place of release which resulted, for the very first time in my life, in a sense of love and support and the momentary recognition of the guides and healing spirits surrounding us both in the room! Her voice transports you to a place of no judgment and a knowing that there is honesty and trust in this world. I recommend her for the size of her heart and the gentleness of her touch!

Amy Freund

Nurse, Healer
Michelle is a contributing writer for major online publications such as the recently launched BellaMiaMag, Elephant Journal, Mind Body Green Online,Mamiverse,  Sprinkles Magazine, Natural Baby Pros, Family Guiding,Rebelle Society, Abe's Market, Yogiiza Blog, La Luchi Magazine, and MS News and Views.
Free Yourself is a series of empowering and healing guided meditations that were created for you to become an expert at letting go of tension, stress, the emotional blockages from the past and to experience your whole, loving and energetic being.
Michelle is a Master for the Masters Channel, an online destination where she contributes videos on spirituality, self-healing and personal empowerment.
Michelle serves as an advisory board member for the La Luchi Foundationand has volunteered since April 2012.
Michelle was a contributing author for the book 30 Days And 30 Ways To Fall in Love with You, A Daily Journey to Discovering Self-Love.
She has been featured in the recently released book THE UNLEASHING By Osmara Vindel.
Join me on this beautiful journey, guided by the love in your heart and the universal intelligence in your mind so we may all co-create a more loving and peaceful world for generations to come, one breath at a time !