Michelle Alva, PT, Creator Of The Alva Method® Of Self-Empowered Quantum-Body Healing and Rapid Mindset Change, Intuitive Physical Therapist for over 20 years, Certified Professional Public Speaker, Yoga Therapist, Energy Medicine Practitioner, PSYCH-K® Facilitator, Belly Dance Teacher, Sound Healer and Mom
Are you ready to feel clear, light, and balanced from the inside out? Michelle Alva, Intuitive Physical Therapist with over 20 years experience has created a cutting edge approach based on the latest research in Quantum Physics based healing and wellness that educates and empowers the individual on how to be their own source of mind-body-soul connection, integration, healing and transformation. The approach teaches you how to meditate, how to Be a powerful co-creator of your reality, how to live with life, how to process and transmute blocked energies and emotional pains in your body tissues. Learn how to create an optimal healing environment from the inside out with easy, effective, science based techniques to make you feel your innate joy and splendor, full of vitality, radiant and healthy!
Join Michelle Alva, Creator Of The Alva Method® of Quantum Healing to experience a unique integration of physical therapy with mind-body-energy medicine and cutting edge rapid mindset change processes. Unlike other teachers, she will guide you through the Alva Method of self-discovery for you to connect with and integrate your body, mindset and soul with your authentic self and naturally facilitate "major healing with minor effort."
1-800-978-0089
Are you ready to EASILY Release and Process Physical and Emotional Pain, Stress and Tension?

Empower Yourself NOW with The Alva Method® of Self-Empowered Quantum Healing Breathwork and Rapid Mindset Change Bodywork.
Download FREE Mindfulness Meditation "Empower Your Center & Ignite Your Soul's Joy" with Michelle Alva, PT
HERE
Feel Stronger and Lighter Now!
We value your privacy and would never spam you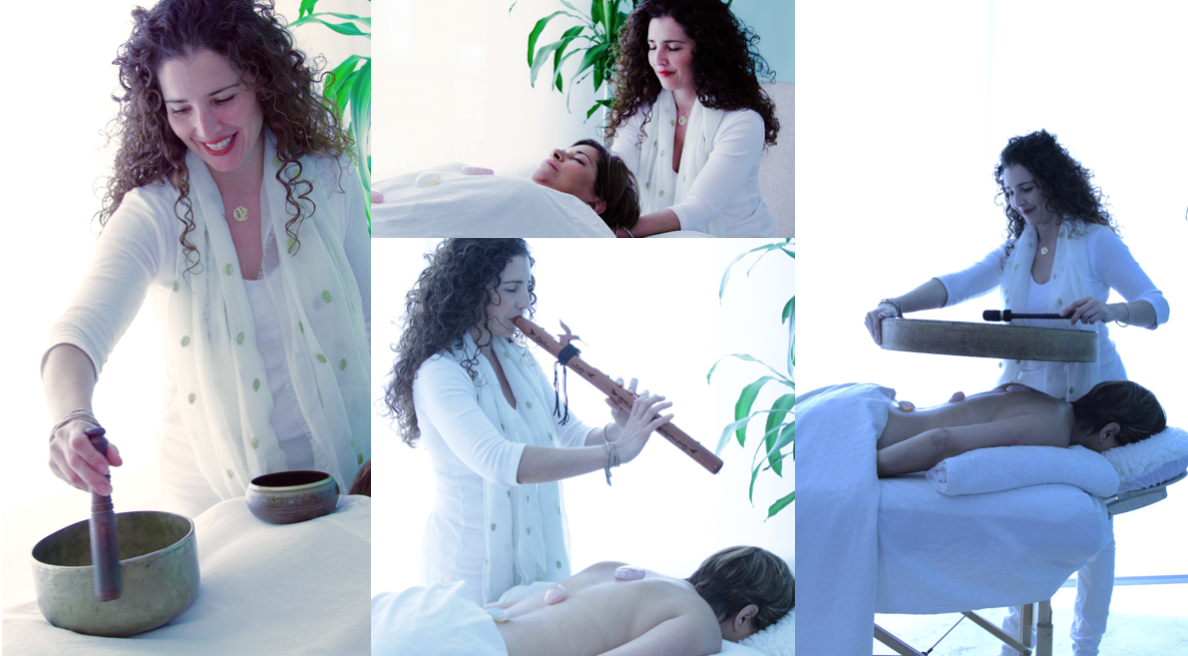 Did you know YOU are the most powerful source of healing, fulfillment and pleasure in your life? Learn HOW to live an empowered healing life, where you grow from challenges, live aligned with your purpose and the Truth of who you are, your authentic self. Open your heart and empower your voice through the Alva Method of Empowered Vibrational Healing and Rapid Mindset Change. Work with Michelle Alva, PT to create "major healing with minor effort" and live the life you truly desire.
Kevin Walton, Holistic Coach and Founder Of Light Beings Community

Just experienced and received a powerful session provided by Michelle Alva and her eloquently titled practice "The Alva Method." Michelle provides an open and safe space for an in depth exploration that encourages you to face any limitation that prevents the ability to receive in the most divine way. Her attentive and intuitive care, so graceful in process, provided insight into a few limitations I have been dealing with and was able to experience and process them through the body while basking in complete surrender and honor toward my godself. Every instrument, scent, and focused energy shift invited me to receive a most necessary component to my life, self-love, in the highest of vibrations. I felt expansive, flowing, and divinely aligned upon completion. Grateful for your work Michelle, and your heartfelt desire to be of service in this way.
Cynthia Castillo

A few days ago I had an incredible energy healing experience with my friend and powerful healer Michelle Alva. I had just completed a healing session with one of my own clients when I felt a huge jolt of pain that forced me off of my feet. I could hardly walk, sit or stand. The only way I felt comfortable was lying down.

As the hours passed it got worse and I realized it was a familiar pain of an injury from a couple of years ago. When I first experienced the injury, I tried everything to get it to subside. I finally found a very reputable doctor of Chinese medicine in Denver who helped me heal through an extremely long acupuncture session. I lost count of how many needles he put in my body. I had never had an acupuncture session more painful than that one. I believe I spent about 4 hours on his massage table. I experienced a pretty hard fall and he told me that I had injured many, many layers of muscle.


Because his healing was so powerful, I considered flying to Denver for a healing session with him, as I was pretty immobile and in a great deal of pain. Luckily, I know Michelle's work is solid because I've had many powerful healing sessions with her and I knew she was the perfect person to call.As soon as I laid on her massage table, she pinpointed the exact source of the pain. Through the use of various healing techniques that she's learned over the years and combined to develop her own healing method, I was able to feel immense relief in a very short period of time. When I left Michelle's I was still feeling some of the pain, but it was very subtle in comparison to just an hour before.The next morning I woke up thinking I'd still feel some pain. I was amazed that I felt nothing and even the memory of the pain was gone. As hard as I tried, I couldn't recall how it even felt. Through helping me release old emotional patterns and programs, I was able to move the stuck energy that was causing the pain, allowing me to attract even more beautiful blessings into my life.And as if that wasn't enough, Michelle ended my session with CranioSacral therapy and a beautiful rose petal massage and the amazing sounds of her playing her Native American flute.Michelle's sessions are like no other I've ever experienced. She is a truly unique and gifted healer. If you've never had a session with her, I highly recommend that you treat yourself to one. I believe in my heart that I received an energetic upgrade a few days ago and I'm very grateful for it. I'm looking forward to the next one.
Dr. Anna Cabeca, Cabeca Health

We just finished our Sexy Younger You Retreat on Sea Island Georgia, where we hosted our VIP clients in a very grounding, restorative, rejuvenating and healing 4 day program. We loved having Michelle Alva as our guest for the past two years at our Sexy Younger You Retreats. She is our physical therapist, energy healer, and dance movement specialist. Michelle brings out in women that inner child, that playfulness; she reconnects us to that beautiful, sensual, temptress side of ourselves that just ignites our joie de vivre. She does this through the science and healing art of her practice. She is a physical therapist, so with her bodywork and dance movement work, she really connects women into their feminine again and makes them feel comfortable, while also holding a safe and heart-centered space for us. Michelle is an amazing contribution to our retreats. We look forward to having her at our next one! Thank you Michelle! -Dr. Anna Cabeca, Gynecologist, Obstetrician, Functional Medicine, Hormone and Age Management Specialist.
Ana Maria Sanin

I must say this: within the first 20 minutes of Michelle working on my 11 yr old's foot she was able to release a pain she had been dealing with for over a year on her foot! I had taken her to the doctor a couple of times and they will all tell me the same, her foot was fine and it was probably growing pains until the last doctor had told me that we needed to perform an MRI and that's when Michelle came to the rescue and used her powerful healing techniques.  Thank you Michelle you are a blessing to many!
Michele Gust, PT, South Miami Physical Therapy and Pilates

Michelle is a very talented and special healer! She is very compassionate and caring with her clients which greatly enhances the healing process. She is very unique because she incorporates a variety of healing methods into her work in addition to being a Physical Therapist. She has come to learn that helping people to heal on an energetic level is a powerful adjunct to her training as a Physical Therapist.
Chana Michelle Rosenfeld

I thoroughly enjoyed Michelle's experiential lecture for the Healthy Body, Mind and Spirit For Tech Savvy People at the WITI-Women In Technology International South Florida Meeting. Michelle has a way of presenting that is practical, easy to understand and quick to incorporate into a busy schedule. I never realized how stressful it is on my body to sit at my desk on a laptop for most of the day. Michelle, I thank you and my body thanks you for sharing helpful and simple exercises I can do daily that will counteract the stress and tension in my body."